Talking it up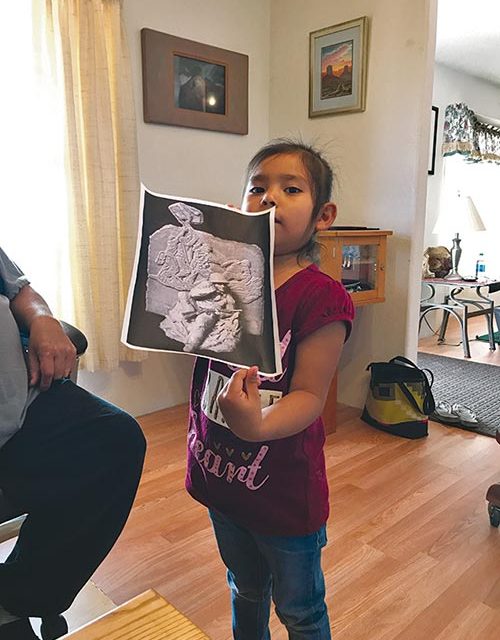 Code Talker pushes for language sculpture
CHINLE
Nobody can say Teddy Draper Sr. hasn't lived a full life. Code Talker, educator, world traveler, recipient of more honors than fit on his wall … it would seem that, at 96, Draper would be long since resting on his laurels.
But there's one thing on his bucket list. And with the help of his son and a young bilagáana, he might just get his wish.
"For years," said Draper's son, Teddy Jr., "he's been talking about a sculpture that would convey the importance of the Navajo language, and all languages."
Recently, Teddy Jr. mentioned his father's dream to Sara Sinclair, his former silversmithing apprentice who now has her own operation. Sinclair, who was a microbiologist before she took up jewelry making, is a get-'er-done kind of gal with good computer and networking skills, and Teddy Jr. thought maybe she could help.
Sinclair took the bit in her teeth and ran.
"I've been apprenticing under Teddy and (Teddy's wife) Ophy for the last two-and-a-half years," Sinclair explained. "This was my chance to help them."
Sinclair and Teddy Jr. assembled a team including award-winning sculptor Jeff Wolf (who was so impressed he volunteered his design for free); photographer Kenji Kawano, who's always game to help the Code Talkers; and Teddy's daughter Kasandra Nelson, a Navajo language expert and children's book author.
---