Béésh bizaad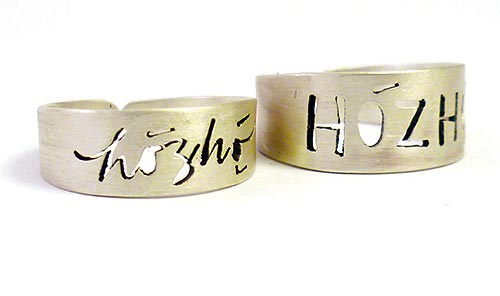 Jewelry maker preserves the language in silver
WINDOW ROCK
When people think of Navajo jewelry they often associate it with squash blossom necklaces or turquoise rings.
That's not the case with Navajo jeweler Nanibaa Beck, 33. Her jewelry has a more modern feel with a wordy bite.
Beck is the owner of NOTABOVE, a business that offers unique handmade custom jewelry that reflects the Navajo language and culture. According to her tagline it's "Unique. Fresh. Navajo-Made."
Beck started the business in 2013 and creates necklaces, rings and earrings that display Navajo words like K'é (friendship), Hozho (harmony), Shijaa' (my ear), Naat'áanii (leader) and Diigis (Crazy), just to name a few.
"Navajo jewelry is so different amongst different types of generations," she said, adding that her style has more of a contemporary feel to it.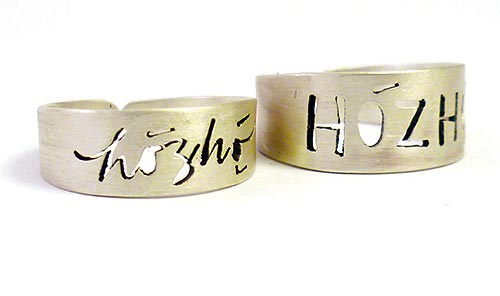 ---