First hill climbed, St. Michaels Head Start promoted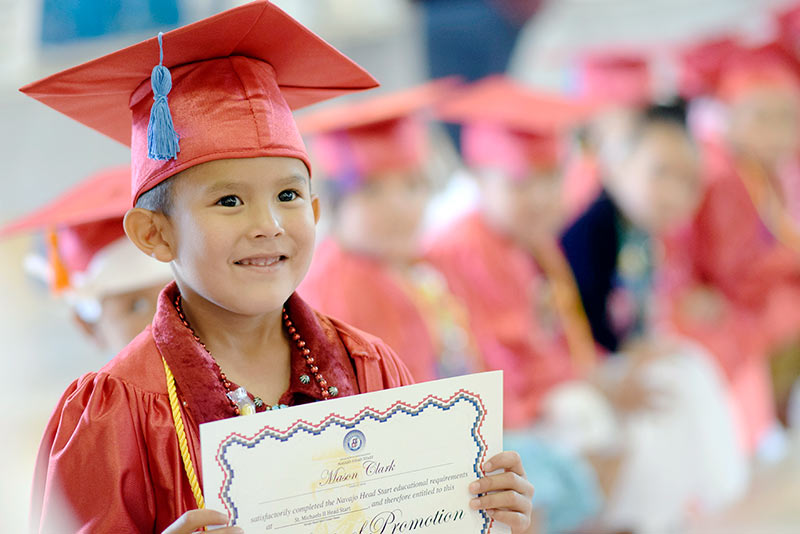 FORT DEFIANCE
Their first hill, perhaps one out of many more, is out of the way.
Twenty young students waited for their promotion ceremony to begin, seemingly unaware of what they had completed Friday afternoon at the Fort Defiance Chapter in front of smiling parents and family.
One of those students was Mason Clark, 5, from St. Michaels, whose mom, Latisha Clark, was taking pictures and screaming in celebration whenever his name was called.
"I hope he finishes school, graduates and goes on to college," Clark said of her son.
Clark said she didn't get a chance to go to college but wanted all three of her children not to stop after high school and to keep going.
"I wanted to go to school, but I put a stop to it to take care of my kids," said the stay-at-home mom. "He makes me smile everyday."
In addition to his promotion certificate, Mason also received an award for perfect attendance.
---