New Gallup McKinley County School Board member takes reins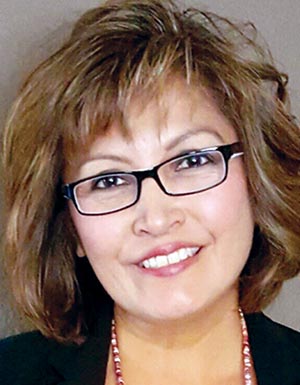 CROWNPOINT, N.M.
Placed on the Gallup McKinley County School Board last week with a 3-1 vote, former state representative Sandra Jeff came out of her corner swinging.
As the replacement for Titus Nez, who resigned recently, she wants to see more done to engage parents and the community.
"Right now nobody is listening to the needs. Nobody is listening to the students," Jeff said.
In a July 25 interview, she said she had received multiple calls about issues in the school district from parents. She said the superintendent Frank Chiapetti and his administration need to be more responsive and open.
"They're failing the students. That's the thing that the superintendent is failing to do is to really bring forth what is really going on in the school district," Jeff said.
She said she has been hearing that parents and students take issue with the ability of some teachers to speak English.
"I have heard it a lot, where even some of the students didn't understand the teachers," she said.
She said she believes teachers who don't speak English as well as they should — particularly when dealing with English Language Learner students — are coming to the district as foreign exchange students from the Philippines through a program aimed at turning schools around. She said she believed the teachers came through the University of Virginia, as part of a school turnaround program.
"The superintendent has hired them, and so now he's placing them at different schools in the rural communities," she said. "So, they come to the district, and they're teaching at a lot of these rural communities, and a lot of the students don't understand them."
---