Family says late Officer Alex Yazzie is a 'hero'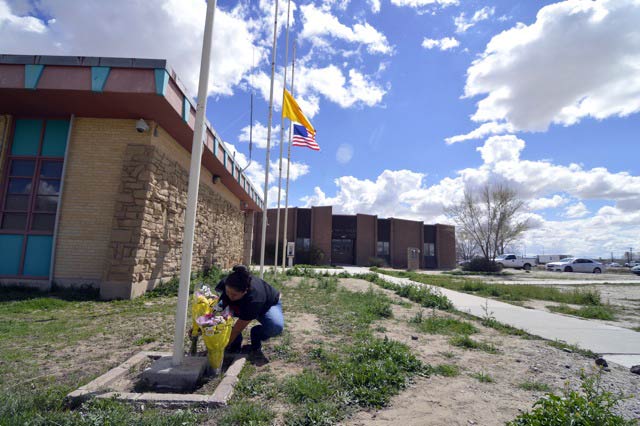 WINDOW ROCK
Jade Maestas remembers her youngest uncle, Navajo Nation Police Office Alex Yazzie who was killed yesterday in the line of duty, as honorable, kind, gentle, funny and responsible.
Yazzie was killed in the line of duty while he and other officers were responding to a domestic violence call in Little Water, N.M., on Thursday evening.
"He's always been our hero. The hero of our family," Maestas said in a telephone interview on Friday afternoon.
Yazzie graduated from Crownpoint High School and soon after left for the Marine Corps. After four years of service he returned to the Navajo Nation.
Upon his return he served as a Resource Enforcement Officer with the Navajo Nation Environmental Protection Agency before he joined the Shiprock Police Department in 2012.
"I think it was his way of being a decent person," Maestas said of her uncle joining the NNPD.
Maestas took solace in knowing that her uncle was with his police family when he died.
"He didn't die alone. He was with people who had his back," she said.
Council Delegate Amber Kanazbah Crotty, (Toadlena/Two Grey Hills/Beclabito/Gadii'áhi/To'Koi/Cove/Sheep Springs/Red Valley/Tsé Al Náoztii), stated in a news release from the Office of the Speaker that "our Nation is mourning the loss of Officer Alex Yazzie who gave his life for our people. We have to offer our prayers today for the impacted families and children."
---