Shelly to continue as president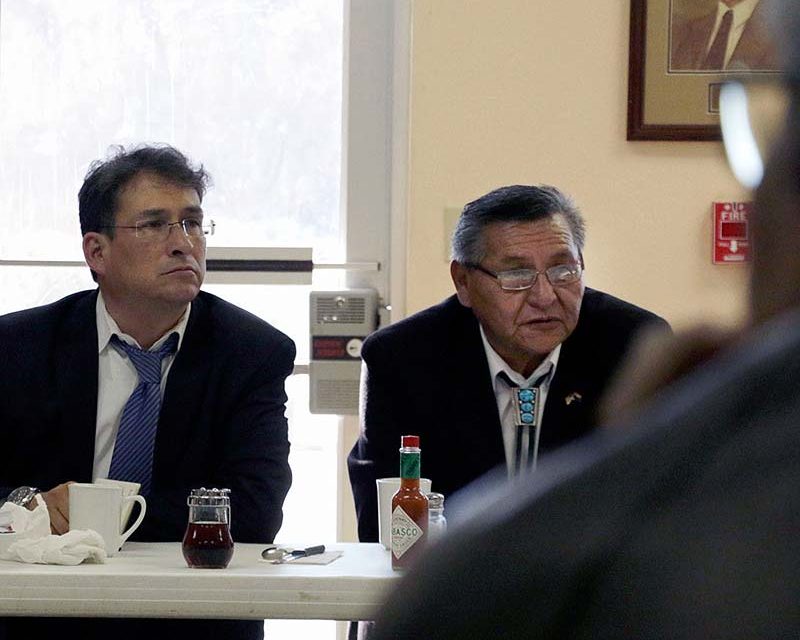 WINDOW ROCK
Navajo Nation President Ben Shelly met with some members of the Navajo Nation Council Thursday to clarify his continued role as president and address other pressing issues.
The decision was made that since he has already been sworn in, he should continue as president until someone is elected and takes the oath of office, whenever that will be.
In a statement released later, Shelly said the three-hour meeting centered around the needs of the Navajo people.
"I like what I heard," said Shelly. "Creating jobs and bringing money in and some business, some amendments to the code that needs to be improved. All of that stuff we talked about. I liked it."