Music is medicine, Tséhootsooí Medical Center hosts Art and Music Festival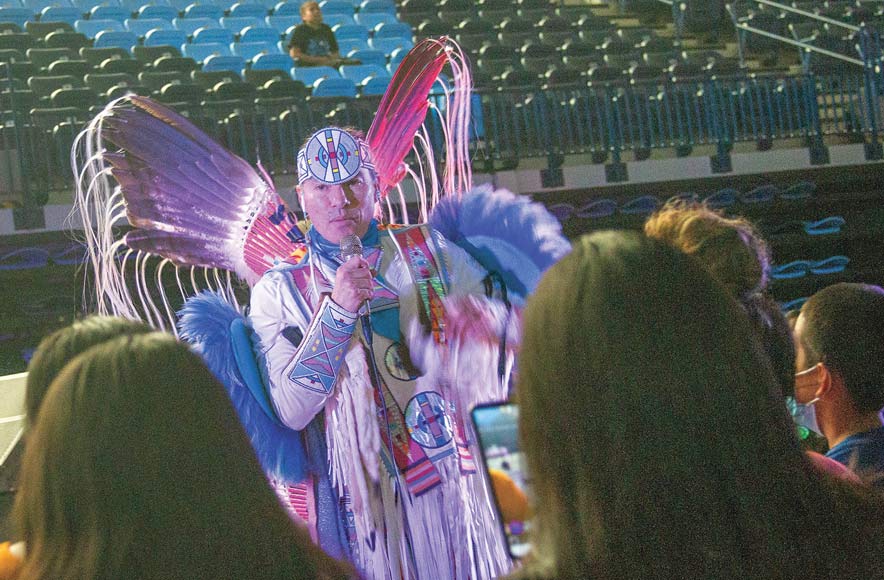 By Rick Abasta
Special to the Times
FT. DEFIANCE
The people gathered for music.
The Bee Hółdzil Fighting Scouts Event Center was the site for the Tséhootsooí Medical Center Art and Music Festival April 28. Festivities began at noon, featuring booths, exhibits, art, workshops, family activities, and food.
Performers included Brendan Brisco and Darion Wauneka, Irv Wauneka, Sunburnt Stone, Muddy Soulz, Maxaton, students from Mr. Gatewood's second and third-grade classes at Tséhootsooí Primary Learning Center, Levi Platero, and Supaman with DJ Element.
Jacob Kaulity, the school health specialist for Tséhootsooí Medical Center's Health Promotion Disease Prevention Department, said the event collaborated with the Window Rock Unified School District.
Read the full story in the May 11 edition of the Navajo Times.
---