Crownpoint to get hotel, travel plaza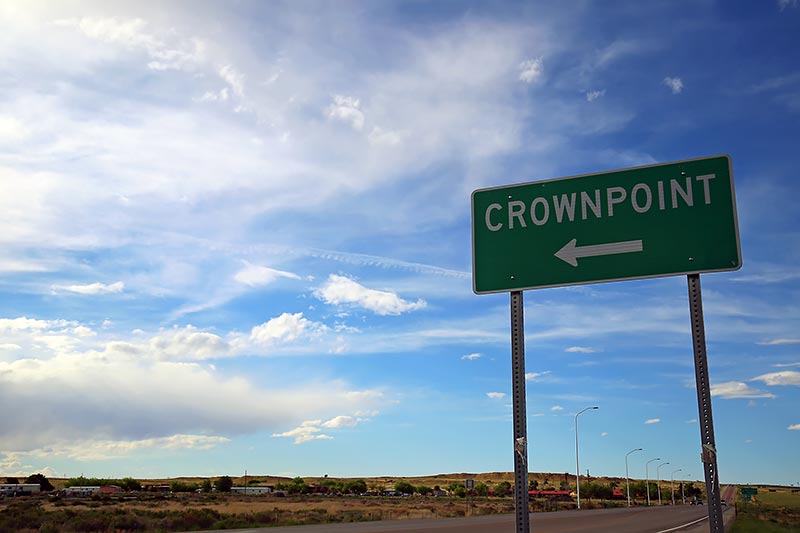 WINDOW ROCK
A groundbreaking for the $6.8 million Crownpoint hotel and convention center could be in February.
Crownpoint is a small community with potential. It's home to Navajo Technical University, the Indian Health Service, a Navajo Nation Police station and offices of the Navajo Nation, federal and state governments. And owner/operators Jacqueline Curley and John Daugomah are about to begin construction on a 72-room Sleep Inn & Suites/Main Stay Suites hotel.
During a meeting with Navajo Nation Council delegates on the Permanent Trust Fund five-year expenditure plan, John Largo of the Eastern Regional Business Development Office noted the hotel and convention project received approval for $3.7 million of PTF funds. But since the construction has been determined to cost $6.8 million, Largo said the owners secured a bank loan for $4.2 million with Native American Bank. A loan from the Bureau of Indian Affairs is also 90 percent guaranteed. "We should have completion of the three-story hotel next year," said Largo. "We are giving ourselves a year."
In 2016, the Council approved the Navajo Nation Permanent Fund Income, Five-Year Expenditure Plan bill and it was signed into law by Navajo Nation President Russell Begaye. The plan appropriates $150 million over five years to fund infrastructure and economic development projects. "When we first started this project, we approached the Navajo Tourism Department and requested funding … They pretty much said they didn't have money," said Largo. "We did try to secure funds from the hotel and tax fund. Despite these setbacks we still went forward and secured resources."
Budget and Finance Committee member Lee Jack said this project is needed because the hotel will be close to the Chaco Culture National Historical Park. The hotel will also be close to El Morro National Monument and El Malpais National Monument. "I appreciate your efforts for hanging in there and getting it done," said Jack.
Another project still in the process is the Crownpoint Travel Center. The store will be developed at the intersection of New Mexico State Highway 371 and Navajo Route 9. Upon completion, the Navajo Nation will lease the convenience-store development to Thompson Acquisitions LLC, a local Navajo-owned small business owned by Alvin and Ivan Thompson. The Navajo Nation has approved an investment of $3.1 million from the PTF plan to go toward the project. The total construction cost is $3.6 million.
---