education
Morning Star youth council backpack drive helps needy families with school supplies
By Shondiin Silversmith
Navajo Times
STEAMBOAT, Ariz., July 17, 2014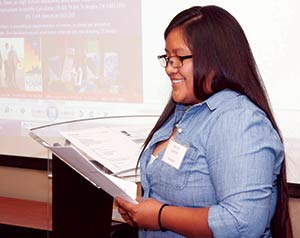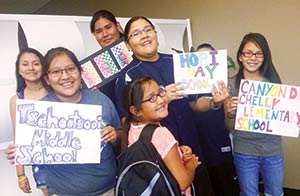 advertisement
I
nstead of water balloon fights and squirt guns it's that time of year when students start thinking about paper and pencils as the summer months start to wind down.
But not every child gets new school clothes or school supplies. So to help kids in need as well as inspire them to stay in school the Morning Star Leaders Youth Council is hosting their third annual backpack drive from July 3 to 27.
The youth council is part of the Morning Star Leadership Foundation, a charitable, nonprofit corporation devoted to urban tribal youth in the Phoenix metropolitan area.
How to get The Times: