Making it look easy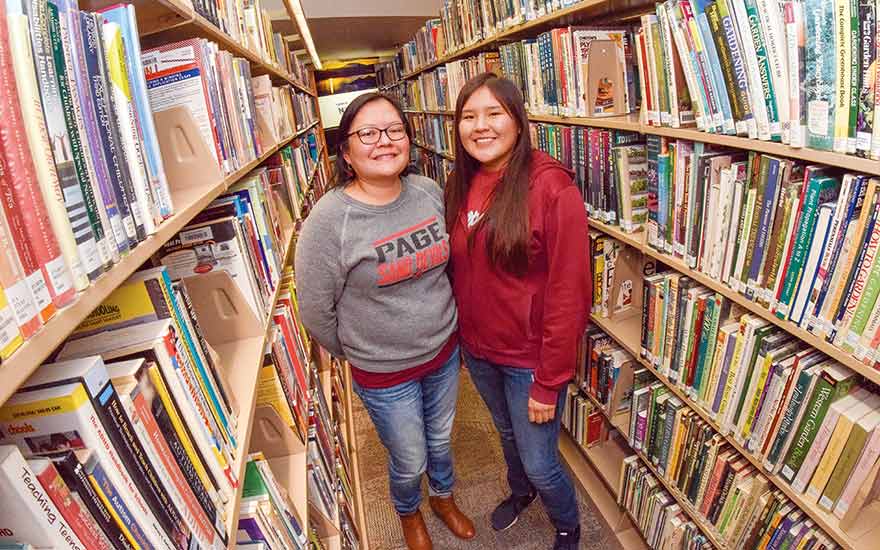 Page High senior achieves goal, named salutatorian
By Krista Allen
Special to the Times
DÁ'DEESTl'IN HÓTSAA
Cora Tsosie always knew she wanted to graduate at the top of her senior class in high school, so she started working at it in elementary school.
"I always like going to school and learning about everything," Tsosie, 18, said, "and trying to keep 100 percent in everything I did. I wanted to be up there. It was more on the valedictorian side than the salutatorian side."
Her hard work paid off. She has a 3.9 GPA and got accepted into Northern Arizona University, where her tuition has been paid in full through the Lumberjack Scholars Award, a merit-based tuition scholarship.
And in 44 days from today (April 4), she will complete high school in the top 5 percent of her graduating class on May 18. Tsosie will be up on the podium wearing her traditional outfit (made by her másáni, Juanita Luther, from Leupp, Arizona), sis lichí'í, sis ligaí, kénitsaai, a tsiiyéél, and she will be adorned in dootl'izhii to give her salutatorian address before her classmates, teachers, family and relatives at Page High's Cyclone Stadium.
---
[phpsnippet=6]