Natives divided over Bears Ears proposal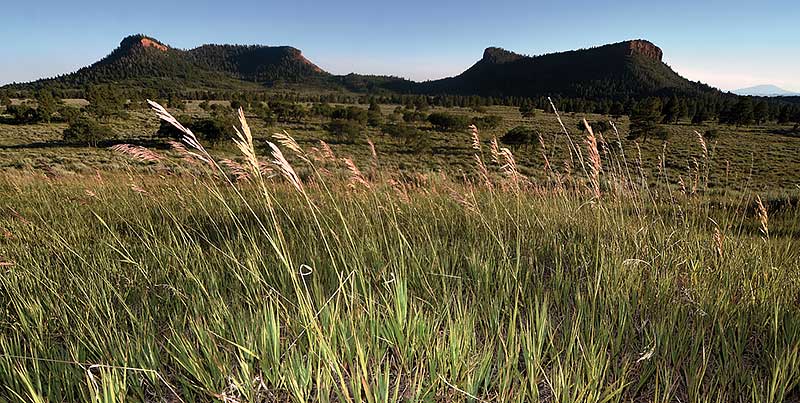 BLUFF, Utah
Cheering and booing punctuated talks and public comment during a packed meeting Saturday hosted by two Obama administration officials who heard emotional statements from both sides of a highly divisive proposal to create a national monument where at least one tribe says they have land.
Hundreds of people on Saturday showed up at the Bluff Community Center where Interior Secretary Sally Jewell and Agriculture Undersecretary Robert Bonnie, along with four other Obama Administration officials heard the expression of views for the management of southeastern Utah's public lands — including both the Utah Public Lands Initiative that was recently introduced by U.S. representatives Rob Bishop and Jason Chaffetz and the Bears Ears Inter-Tribal Coalition's proposal for a Bears Ears National Monument (Shash Jaa' in Diné bizaad).
"The purpose is to listen and to learn — to hear local views," Jewell said. "And to build on a work that has already been done in this community by the land managers, the communities … and the people who enjoy these landscapes so much."
"Our job hasn't been to tell you what we think, but hear what you think," Bonnie added.
Jewell said one thing she heard often while on this trip was that there is a desire to protect the land for future generations.
"And that has been consistent no matter who I've spoken with," she said.
The three-hour-plus meeting capped off Jewell's four-day visit to the Beehive State as the Bears Ears Inter-Tribal Coalition — led by representatives from five tribes (Hopi, Navajo, Pueblo of Zuni, Ute Indian, and Ute Mountain Ute) — is asking President Barack Obama to protect the area, either through legislation brought by Utah's delegation or through the Antiquities Act.
A monument design, according to the coalition, would offer protection to the land and more than 100,000 cultural sites located on 1.9 million acres of public lands currently managed by the Bureau of Land Management, the National Park Service, and the U.S. Forest Service.
In a stuffy atmosphere, 11 local dignitaries were chosen to convey their opinions. The debate over the area designation is a mixture of pros and cons, with some individuals who want to see the cultural sites protected from vandalism and others fearing that rigorous regulations will limit activity such as firewood and herb gathering.
"One thing that we feel very strongly is that the sacredness of our land isn't yours or mine, it's all of us," Regina Lopez-Whiteskunk of the Ute Mountain Ute Tribal Council told officials. "The one word that is encompassed in this whole process is 'public,' (which) belongs to you, it belongs to me, and it belongs to the future of our people."
---