No more books?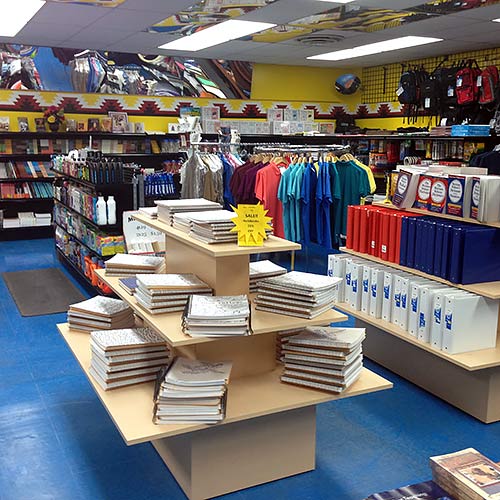 Chinle Unified, Diné College go digital
CHINLE and TSAILE, Ariz.
It's back-to-school time. Time to watch the kids hunching to school under their backpacks full of weighty tomes.
Unless you live in Chinle Unified School District, where the kids are skipping to school unburdened by obsolete printed matter.
That's not quite true … but the district is in its second year as a "Beyond Textbooks" school. Teachers are using an online curriculum that breaks down the Common Core standards into teachable units, with shared lesson plans and recommended quizzes to make sure students are keeping up.
Some teachers are going textbook-free, but it's not required.
"We still have our old textbooks," explained Chinle High School Vice Principal Clete Hargrave, "but we're not using them the same way."
Teachers used to go through textbooks one chapter at a time, "and if you didn't get to Chapter 12, that's all the kids learned," Hargrave said. But the Common Core requires students to learn certain things at a certain time.
"So, if Chapter 3 covers stuff they're supposed to learn in the first few weeks, you might teach Chapter 3 first," Hargrave explained.
---