Contractor still a part of Gold King suit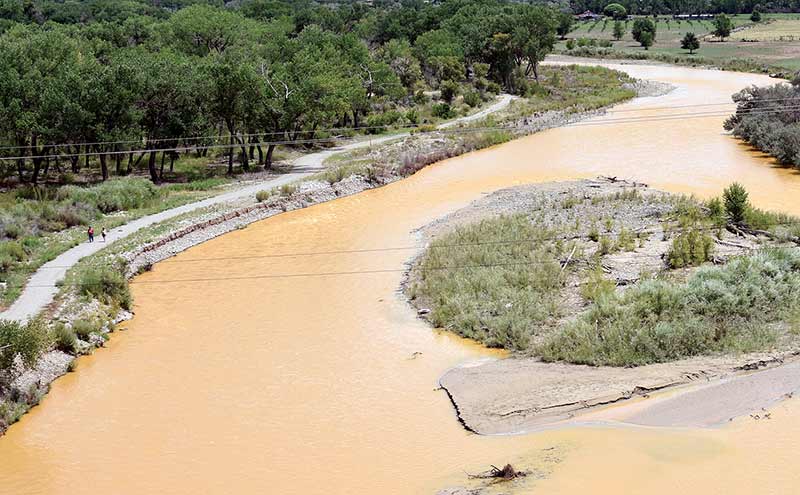 CHINLE
A U.S. District Court judge on Monday denied the motion of the contractor that breached the Gold King Mine, causing the release of 3 million gallons of contaminated water in 2015, to be released from lawsuits filed by the Navajo Nation and the State of New Mexico.
Environmental Restoration LLC had argued that it did not fit the definition of any of the responsible parties under the U.S. Comprehensive Environmental Response, Compensation & Liability Act of 1980, commonly known as the Superfund Act.
Further, the company argued, it was acting under the auspices of a government entity — the Environmental Protection Agency — and the agency's sovereign immunity should cover the firm as a government contractor.
Judge M. Christine Armijo of the U.S. District Court for the District of New Mexico found that both the state and the tribe had provided evidence that Environmental Restoration could possibly be considered an "arranger" or a "transporter" of hazardous waste under CERCLA, and therefore held liable for the spill.
The company also failed to justify itself under the EPA's sovereign immunity by demonstrating that it was following "reasonably precise cleanup procedures" from the EPA — indeed, Armijo points out in her order, the on-site coordinator for the EPA had allegedly left instructions to suspend the cleanup activities at the mine until he returned from vacation (although it's unclear whether his substitute ordered the cleanup to continue).
Armijo also did not exempt the firm from punitive damages requested by the Nation, as it had asked.
In a press release, both President Russell Begaye and Navajo Nation Attorney General Ethel Branch praised the decision, with Branch calling it "an important landmark in our fight to hold the parties responsible for the harms caused by their negligent and reckless conduct."
Environmental Restoration's corporate headquarters in Missouri did not return a phone call asking for comment.
The Navajo Nation's suit also names the U.S. EPA, Harrison Weston  Corp. (a subcontractor of Environmental Restoration), Sunnyside Gold Corp., Kinross Gold Corp., Kinross Gold U.S.A. and 10 John Does who may have contributed to the leak.
The two similar lawsuits filed by the state and the tribe were consolidated in 2016.
In August of 2015, a cleanup crew contracted by the U.S. EPA breached a water-filled tunnel of the Gold King Mine above Silverton, Colorado, causing a plume of heavy-metal-laced water to flow into Cement Creek, the Animas River and the San Juan River.
Navajo farmers in chapters along the San Juan were without irrigation water for several weeks while the canals were closed to prevent the flow of contaminated water onto farmland, and many lost most of their crops.
---