EPA admin: Gold King Spill 'Heartbreaking'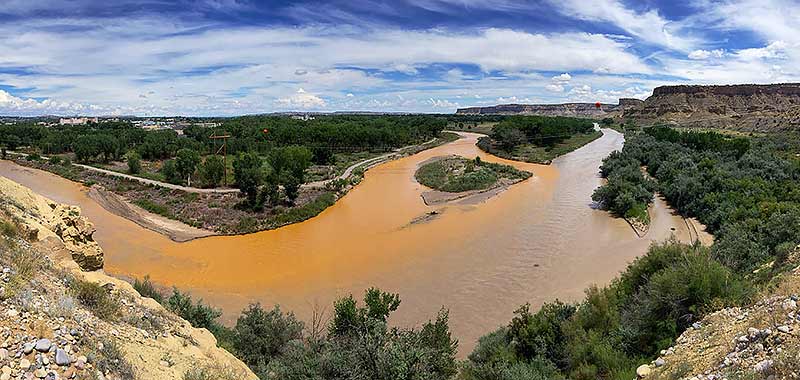 DURANGO, Colo.
Calling the accidental release of three million gallons of contaminated water from the Gold King Mine "a heartbreaking situation for the EPA," the agency's administrator, Gina McCarthy, on Wednesday promised both an internal and independent investigation into what went wrong.
At a press conference outside the incident command center at the La Plata County Fairgrounds, McCarthy also stated cleanup efforts at other abandoned mines across the county would be "on hiatus" while the agency investigated whether any of them had similar situations to the Gold King, where a pool of toxic mine waste had collected behind a debris barrier.
A contractor had accidentally breached the barrier while excavating some material at the mine above Silverton, Colo., sending the metal laden water into Cement Creek, a tributary of the Animas.
"We want to prevent this from happening at another mine," McCarthy explained.
On the good news front, water samples collected Aug. 7, 8 and 9 from the Animas River, into which the waste flowed last Wednesday, have come back from the lab and show that the river is back to its pre-spill levels of 24 metals present in the mine waste.
Results are not yet in for the upper San Juan River, which joins the Animas near Farmington, and most of the lower San Juan, where it flows into Lake Powell, has not been tested because of the difficulty with "getting boats in there."
---