Iconic Navajo rug weaver celebrated by family, friends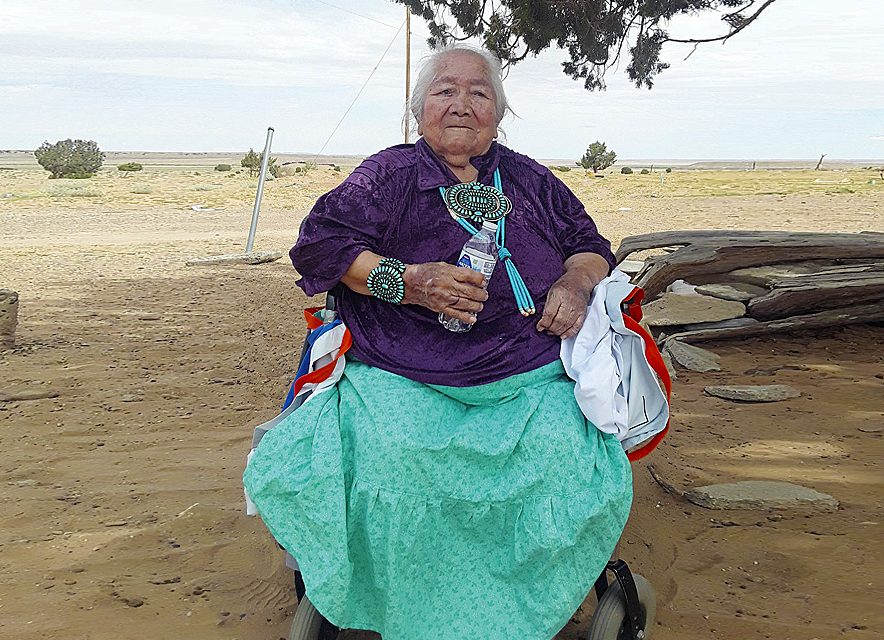 WINDOW ROCK
A weaving icon in the small community of Chilchinbeto, Arizona, has died. Helen Charley was renowned for her kind spirit, weaving know-how, and passion.
On June 30, Helen Charley, a longtime weaver, was recognized across the Navajo Nation for her work on the "Big Sister" and "Little Sister" rugs, regarded as the world's largest Navajo rugs. She was Tábąąhá, born for Tó'aheedlíinii. Her cheii was Deeshchii'nii, and her nálí was Honágháahnii.
After she passed away, a statement recognizing her contribution to the community of Chilchinbeto was released by the 25th Navajo Nation Council via press release. Charley was a groundbreaker in the world of Navajo weaving after she, with the help of then Chilchinbeto Council Delegate Charlie C. Billy, created two rugs that would become a staple in Navajo life.
"I used to sleep by her, she told me that she made the large rug, and she said that someone by the name of Charlie C. Billy appointed her the position, and that's how she got started," said Charley's granddaughter Rayvelene Charley. "It was nice to know. It was something she was very known for. She was caring. She had a very big heart. She loved helping her relatives and other people. She never spoke any English."
Read the full story in the Aug. 3 edition of the Navajo Times.
---