Snow is pretty; won't redeem lousy water year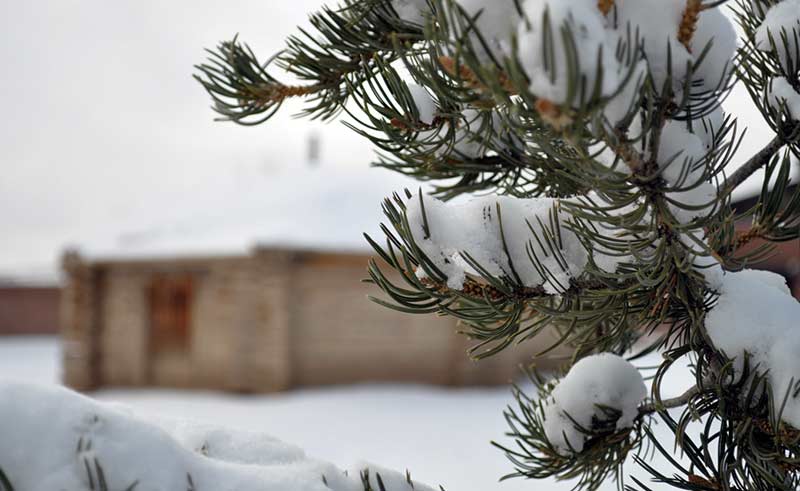 DURANGO, Colo.

The New Year's Eve storm that blanketed much of the Navajo Nation with two to 10 inches of snow created a clean new vista for 2015, but didn't put a dent in the 12th straight year of drought.
On the plus side, the ground is now saturated so future winter snowfall will likely melt and flow into reservoirs rather than just being absorbed, according to climate experts.
As of Dec. 18, the latest entry in its Southwest Climate Outlook, the University of Arizona's Climate Assessment for the Southwest reported the snow water equivalent ranged from zero to 50 percent of average in Arizona and zero to 90 percent of average in New Mexico.
"Despite a few widespread snowfall events, high temperatures and below-average precipitation have led to lower-than-average average snowpack levels across the region," the report states. It's unlikely Wednesday's storm significantly revised that assessment, especially since an October survey showed Arizona's total reservoir storage was at 45 percent and New Mexico's at an even more alarming 22 percent. High temperatures — finalized data will likely show 2014 was Arizona's hottest-ever year — decreased the dew point and the state lost much of its banked water to evaporation.
A map showing precipitation deficits on the website of the Navajo Nation Department of Water Resources showed the area of the Navajo Nation along the Arizona-New Mexico border as in "extreme" drought, with other areas of the reservation ranging from "severe drought" to "abnormally dry."
The CLIMAS report provides a ray of hope for 2015 though: a weak El Niño, which generally brings moisture to the Southwest, seems to be materializing, and the relatively wet December means the ground is already saturated and ready to funnel the spring runoff into reservoirs.
This, however, could prove disastrous for folks living at the foot of the eastern slope of the Chuskas, denuded by fire over the summer. For them, spring runoff with no vegetation to hold the soil in place could bring catastrophic mudslides.
A lot will depend on early spring temperatures and whether the thaw is gradual or sudden.