A woman in charge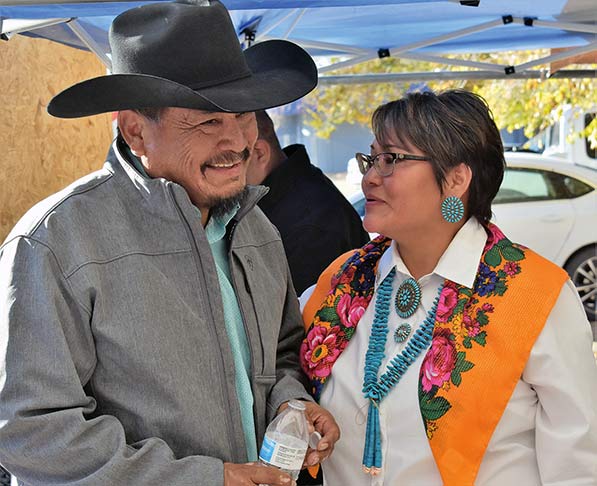 Charles-Newton wins Shiprock delegate seat
SHIPROCK
Echoing a national trend in Tuesday's election, Eugenia Charles-Newton became the first woman to represent Shiprock on the Navajo Nation Council, defeating Vernon Roy Lee (1588 to 822 votes).
She will replace the outgoing delegate, Tom Chee. Charles-Newton said she is comfortable in the leadership role. "I was always taught women are leaders, not otherwise," said Charles-Newton.
She will be one of three females in the 24th Council along with Amber Kanazbah Crotty, who retained her seat, and Charlaine Tso, who will replace Davis Filfred representing Mexican Water, Tolikan, Teec Nos Pos, Aneth and Red Mesa. Interestingly, all three women will represent Northern Agency.
Graham Biyáál, who volunteered for Charles-Newton's campaign, spoke to women being elected into office. "Especially as Diné, many of our fundamental beliefs teach balance," said Biyáál. "To have a good balance of representation of both genders on Council is really going to be amazing."
---