Rock Point faces steep climb to playoff berth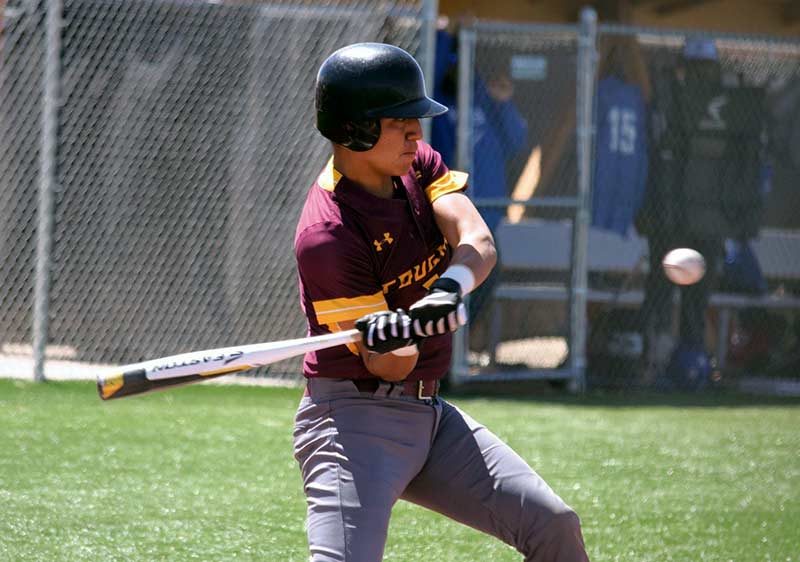 ROCK POINT, Ariz.
If all things go as planned, the Rock Point baseball team will be making its second appearance at the Arizona Division IV state playoffs next month.
The Cougars will be making their second consecutive trip under head coach Andrew Sanchez.
"The top two teams in each region go to state," he said. "We've got a good chance at going back to state and all we need to do is win our last two region games."
The Cougars close out the regular season with a pair of doubleheaders starting with Saturday's home game with Greyhills. Rock Point will then host Red Mesa on Tuesday.
The two games with Greyhills will count as 1A North region games while the second game against Red Mesa is scheduled as a conference game.
At press time, Fredonia is leading the league with a 3-1 record following the Lynx's 16-6 win over Rock Point last Saturday in the second of two games. Greyhills is sitting second with a 1-1 league record followed by Red Mesa (2-3) and Rock Point (1-2).
"The region has always been given to Fredonia," Sanchez, who noted that kids in the area don't start playing baseball until they reach the junior high level.
"Baseball has never been a popular sport here in the north," he said. "They get started in T-ball and little league in Fredonia and every year Fredonia has taken the region every single time."
Despite those disadvantages, Sanchez said his team has what it takes to beat a team like Fredonia. Earlier this season, Rock Point defeated the Lynx by a 6-2 count, in a game that counted as a freedom game.
"I do believe that these guys have the talent and the athleticism to win," he said of his team. "It's just a matter of bumping up their confidence. It's a matter of pushing them in the right direction and giving them the instruction and the expertise that is needed to win ball games. That is what I'm trying to do and I wish I could have gotten these guys at a real young age."
---