State denies Red Barn, Lee's Liquors license transfers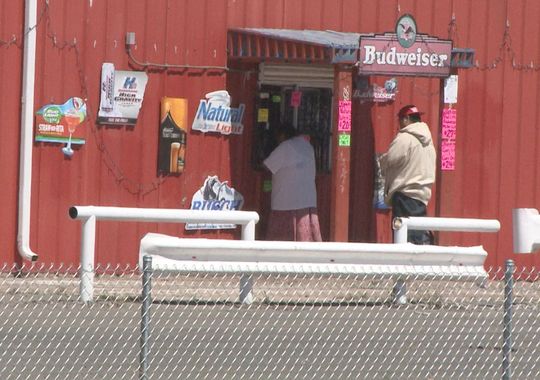 WINDOW ROCK
By a vote of 6-0, the Arizona Liquor Board unanimously denied the transfer of two liquor licenses from Gary McDonald to George Ryan.
McDonald, who recently reached a plea deal with Apache County for drug charges that put him in jail, attempted to transfer his liquor licenses for Ole Red Barn and Lee's Liquors in Sanders, Ariz., to Ryan, who owns part of Lee's Liquors and another nearby liquor establishment.
The board held a hearing on the matter at the Arizona Department of Liquor Licenses and Control's office yesterday in Phoenix, a 12-hour hearing that ended just before midnight Thursday.
Based on various factors, including Apache County's opposition to the transfer on July 2014, as well as Ryan not having a business plan to deal with the inebriated, the board said the applicant (Ryan) is "not capable, qualified and reliable as required" by state liquor laws to acquire the transfer licenses.
"License denied," said Council delegate Lorenzo Curley (Houck/Klagetoh/Lupton/Nahata Dziil/Wide Ruins) via text message last night from Phoenix.
Curley, along with various members of the Nahata Dziil Hope For Renewal Taskforce, a coalition of locals opposing the liquor transfer, and Arizona State Sen. Carlyle Begay, among others, traveled the four hours to witness the board's hearing on the matter.
Begay, who communicated closely with the board to help them understand the plight of the community and their opposition to the transfer, said the decision was a win for the Navajo Nation.
"Win for Navajo, but many steps still to go to close down Red Barn," Begay said, also via text message last night.
For more on this story, pick up a copy of the Jan. 15 edition of the Navajo Times.