sports
Lynx learn from mistakes against Bosque Prep
By Quentin Jodie
Navajo Times
REHOBOTH, N.M., Oct. 9, 2014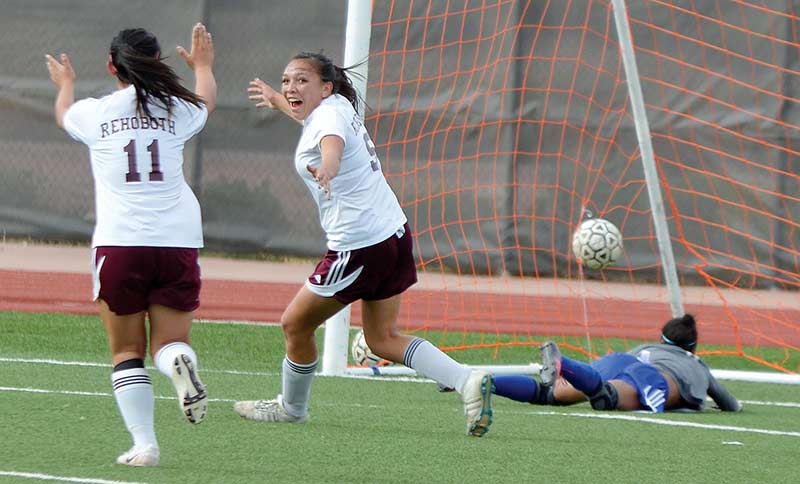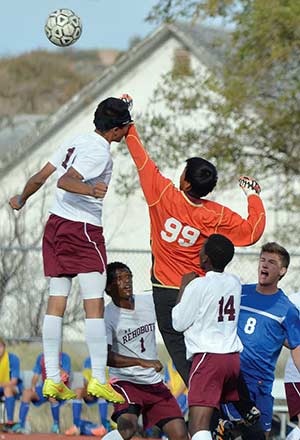 advertisement
P
laying in one of the toughest soccer district has its perks.
It gives a chance for teams like the Rehoboth Lynx to learn from their mistakes. Consider Tuesday's afternoon match as the Lady Lynx played to an even tie with Bosque Prep in the second half of play.
"We learned from the first half that we could stick with them," Rehoboth coach Liz Donkersloot said. "We had a couple of defensive lapses in that first half where we left players unmarked or we stepped to mark someone up and then that player was unmarked."
And while the Lynx did a much better job of marking up Bosque in the second half the outcome of the game, however, favored the Bobcats.
Bosque led 3-0 at halftime before winning 4-1 to improve to 7-3-2 overall and 5-1-1 in league play.
In the boys contest, the Lynx played marvelously at start of Tuesday's game before Bosque showed its staying power as they won 4-0.
"We played great," Rehoboth coach Nick Donkersloot said. "I was so happy with how we played today. The first 15 minutes we played awesome and we were possessing the ball and we had chances but we did not get the goal that we really wanted."
How to get The Times: