Moccasins more than just footwear, workshop participants learn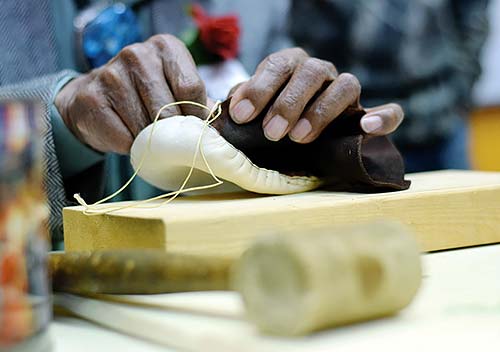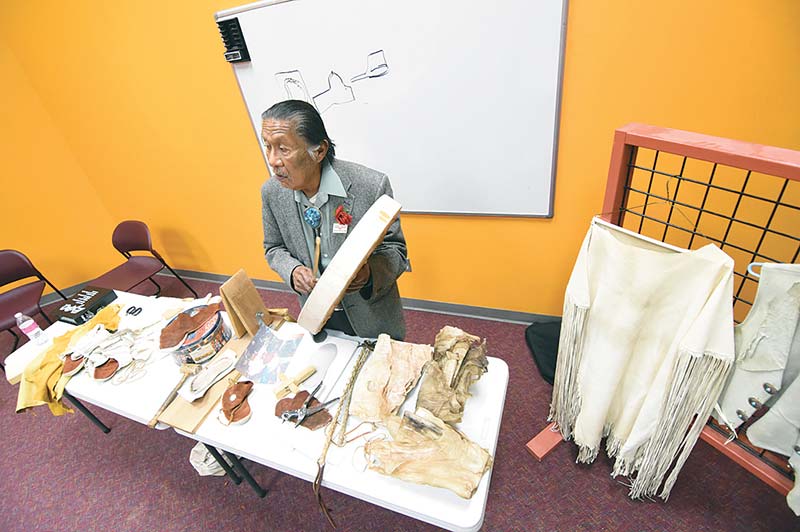 WINDOW ROCK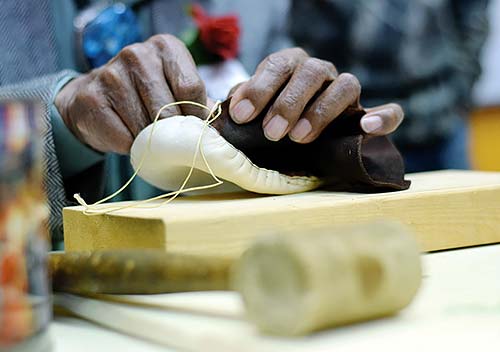 When you don a pair of moccasins, you are doing more than putting on footwear.
You are protecting your sacred footprints. You are celebrating man's evolution from barefoot animal to civilized being. You are making sure the Holy People are watching your feet on the Corn Pollen Path.
About 20 participants in the Navajo Nation Museum's Rock Your Mocs celebration Tuesday learned all that plus how to make a pair of traditional moccasins.
Held during "Rock Your Mocs Week," the 2013 brainchild of Laguna Pueblo member Jessica "Jaylyn" Atsye, the museum's celebration focused in on Navajo moccasins, explained museum curator Clarenda Begaye.
Like just about everything in Navajo culture, Begay explained, moccasins have their own stories and songs.
As he showed participants how to draw around their feel on a piece of rawhide to make the soles, then sew the soles to a deerskin upper, Diné cultural expert James Peshlakai, 70, gave his take on moccasins.
---