Finding love at the song-and-dance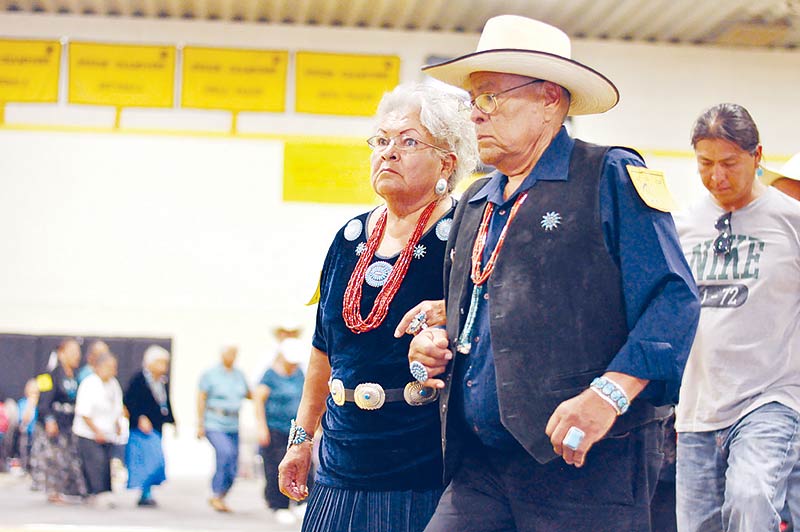 CHINLE

Harry J. Woody was a morose widower whose brother started dragging him to the song-and-dance to get him out of the house.
Ellouise Yazzie had been single for 40 years, after her first husband died young and her second marriage ended in divorce. To pass the time, she started going to song-and-dance events with her little granddaughter, who is now grown with children of her own.
At a song-and-dance in Tuba City this past Valentine's Day, Harry caught Ellouise's eye. There was something familiar about that even smile, those thick, nicely shaped eyebrows … could it really be her old classmate from Intermountain Inter-Tribal School?
---