In's and out's of medical billing leads to new business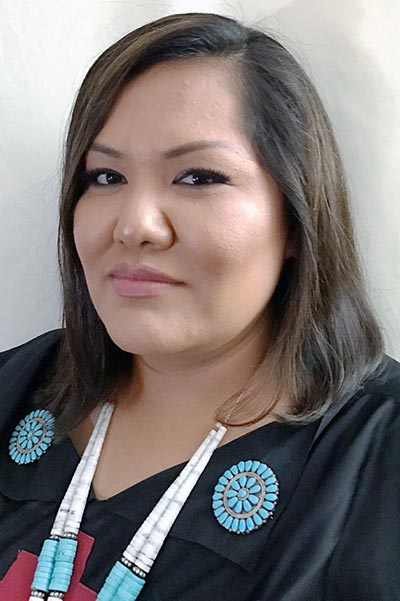 WINDOW ROCK
Navajo-owned businesses are rare site nowadays, but one offers a unique service.
Red Running Financial is a Navajo owned, priority one certified medical billing company aimed at providing health care entities with billing, collections, accounts payable and receivable reconciliation needs.
RRF was founded by president and owner Sherlynn Nez of Kinlichee, Arizona. She started the business after she realized her experience working in health care management and coding could be utilized for her fellow Diné citizens.
"A lot of the medical facilities on the reservation are outsourced," said Nez, meaning Navajo health care facilities rely on third party billing companies for their services and could overcharge in some cases.
Nez has worked as a quality assurance processor, medical biller and scan analyst with over seven years of experience in the medical field.
Though she has not yet done business with the Navajo Nation, she is making it her main goal and to form partnerships with the Indian Health Service and Navajo Nation Department of Health.
"I really hope they know I am a Navajo woman trying to help with the (Navajo) health care system," said Nez.
The name of the company derives from her first clan, Naaneesht'ézhí Táchii'nii (Red Running-Zuni People Clan).
Nez is Naaneesht'ézhí Táchii'nii (Red Running-Zuni People Clan), born for Áshi?i?hí  (Salt People Clan). Her maternal grandfathers are Tábaahá (Water's Edge), and
paternal grandfathers are Tótsohnii (Big Water).
---