For Russell Begaye, illegal dumping is a major concern in his platform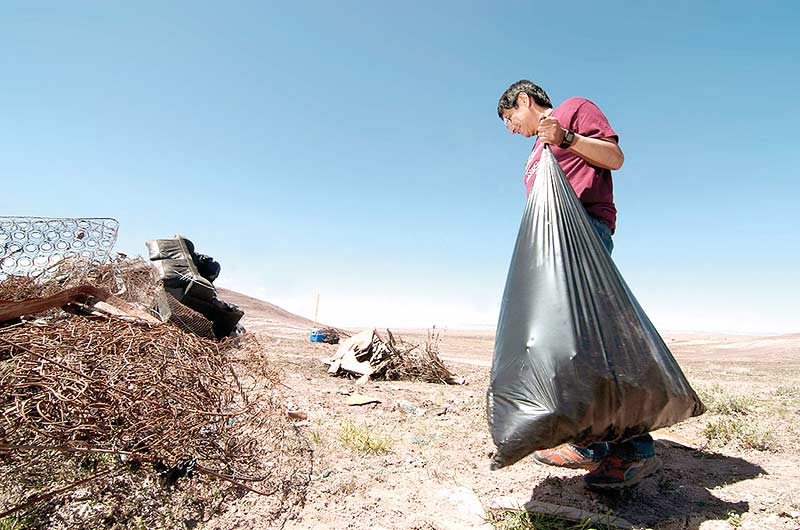 CHINLE
By the end of one hour, a pile of waste – mattresses, bedsprings, tires, and other household items – was slowly forming into a mound.
The illegal dumpsite is where presidential candidate Russell Begaye, and his running mate, Jonathan Nez, were collecting trash on a dusty
Tuesday afternoon.
Begaye and Nez were amongst the gray, clay hills locals know as Apache Trail, after a brief Navajo-Apache war battle in which Navajo forces killed several Apache scouts running from their scuffle.
The barren land also consists of a pinnacle Navajo medicine healers used as a shrine for offerings. From this view comes a spectacular vista of the Chinle Valley.
As historical and culturally rich this site is, it's also a place where many here dump their trash.
In spite of the filth that is probably one of several hundred illegal dumpsites in the Navajo Nation, Begaye still sees the beauty, or Hozho, in this Navajo landscape.
It's just that the Navajo people need to take more responsibility of their waste through the principle of K'e in which Hozho will be restored, Begaye said.
---