Family, friends, dignitaries honor Code Talker Alfred Peaches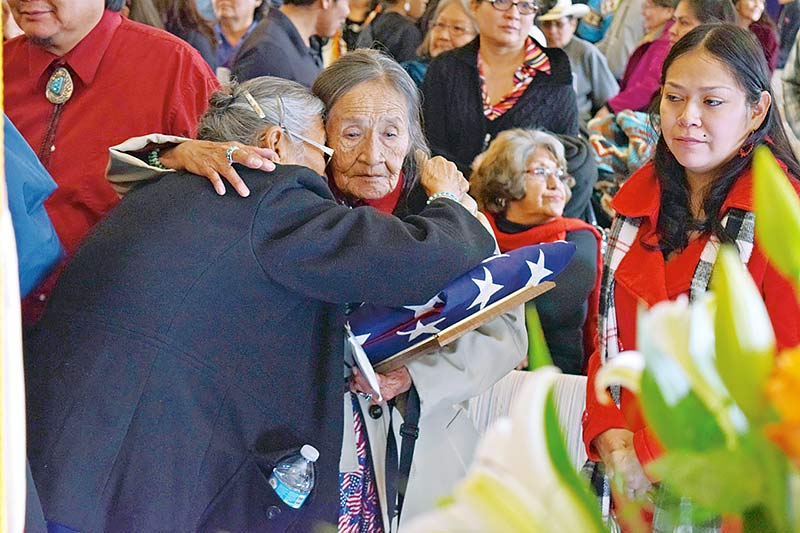 LEUPP, Ariz.
The people milled about the room in the First Presbyterian Church of Leupp Jan. 23, shaking hands and hugging one another. The Ira Hays American Legion Post 84 from Sacaton, Ariz., stood at attention.
It was a gloomy day as family and friends said goodbye to a father and a Navajo Code Talker for the final time.
Alfred James Peaches died Jan. 16 at Flagstaff Medical Center at 90.
Peaches was the greatest example of humility as he spoke as little as possible, minded his own business, and accepted contradictions and correction cheerfully.
"He was quiet and didn't boast about what he did in the military," his brother, Daniel Peaches, said in Navajo.
Peaches was born in Dziłíjiin (Black Mesa) on April 25, 1925, to the late Henry and Adelaide Peaches, according to the 1930 U.S. Census, which was taken when he was 5 years old.
"He was my brother and he lived his life to the fullest," Daniel said.
Peaches was a peaceable follower of Christ. Many who knew him would say that he was a true ambassador, spreading goodwill for all people.
---