Who's on the ballot?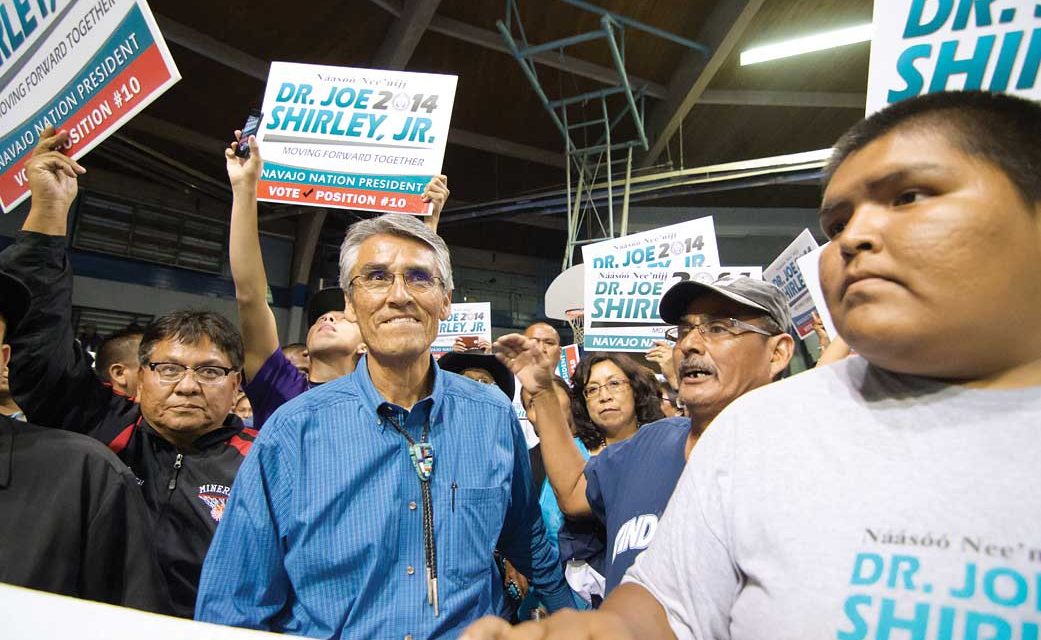 A week before election, questions remain
By Alastair Lee Bitsoi and Bill Donovan
Navajo Times
WINDOW ROCK
Christopher Clark Deschene's hopes of becoming the next president of the Navajo Nation have been severely undermined as events unfolded this past week within the tribe to resolve the question of who will be facing Joe Shirley Jr. for the position.
As this issue was going to press on Wednesday, Deschene has suspended his campaign, according to a statement his camp released on Tuesday and Deschene's removal from the ballot appeared to be certain but a number of questions still have to be answered.
With only a few days to go before the general election on November 4, the Navajo Board of Election supervisors is posed to hold another meeting to vote to postpone the election for tribal president.
The question then is whether the board will only postpone the presidential election, thus allowing the election for tribal council and other positions to go forward. And then there is the question of who will finally end up on the ballot facing Joe Shirley Jr. Russell Begaye, who came in third in the August primary, or someone else further down on the list, if Begaye opts not to run.