Division of Natural Resources staff serve pulled pork barbecue to hungry fairgoers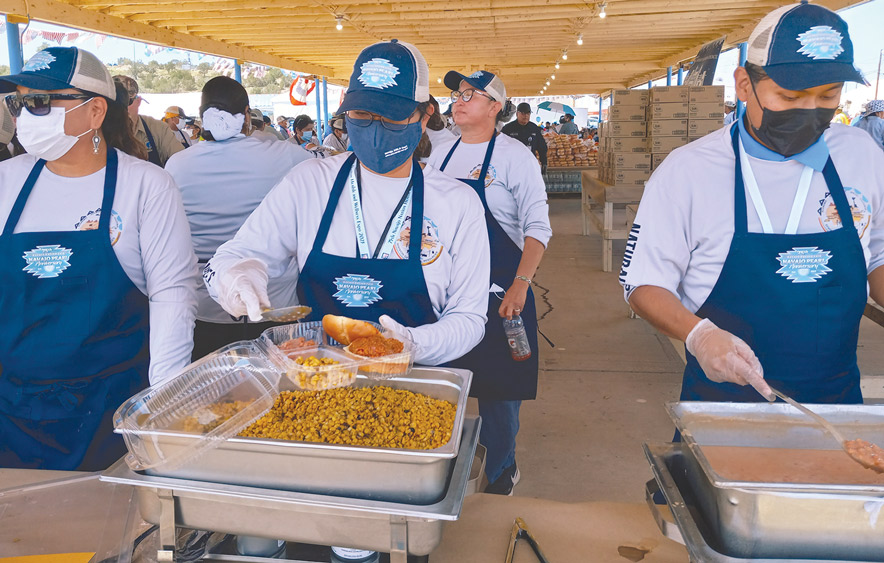 WINDOW ROCK
The 75th Pearl Anniversary of the Navajo Nation Fair is underway, and the Navajo Nation Division of Natural Resources has once again stepped up to serve food at the free barbecue.
The speaker's office funded this year's barbecue.
Fire Rock Navajo Casino prepared the meal: a bottle of water, pulled pork barbecue on a brioche bun, roasted corn, pinto beans, and a fruit cup for dessert.
The lines were long, but thousands of Navajos waited for the free barbecue meal that has become a tradition in Window Rock for the annual Navajo fair.
A live band performed under the main tent. Hundreds of tables and chairs were set up to accommodate the hungry horde of fairgoers.
Look for the full story in the Sept. 14 edition of the Navajo Times.