Fair queen contests see 1 or few girls trying for crown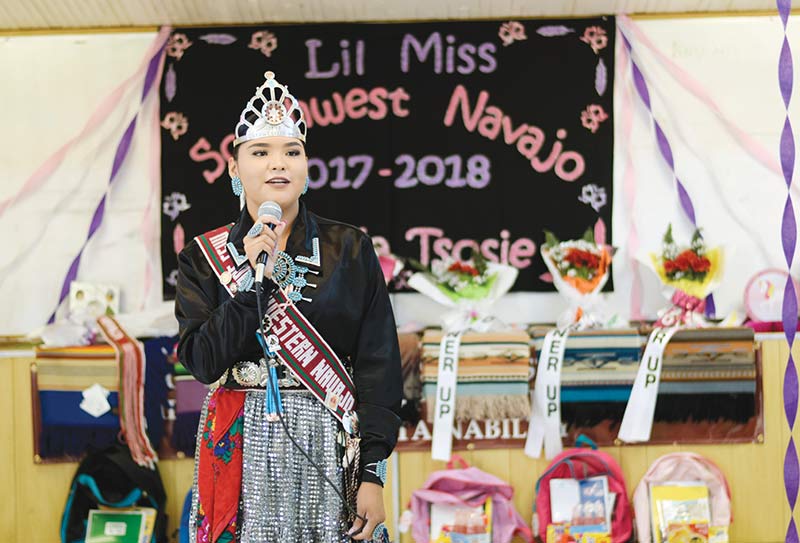 DILKON, Ariz.
There has been a trend this pageant season — having only one or few contestants.
At the Diné Bi Eastern Fair the last weekend in July there was only one contestant each for the title of Miss Diné Bi Eastern Queen, Miss Diné Bi Eastern Teen and Miss Diné Bi Eastern Powwow Princess.
Even the Miss Navajo Nation pageant only has three contestants this year.
For the Southwest Navajo Fair in Dilkon, the Miss Southwest Navajo pageant only saw one contestant, Raylynn Thomas, 17, from Indian Wells, Arizona.
"I was shocked," Thomas said, about learning she was the only contestant. "Usually, there are a lot of contestants … I was nervous because I knew they were giving the crown to me. I'm still nervous."
---