Ganado Fire District runs CPR, first-aid and fire safety courses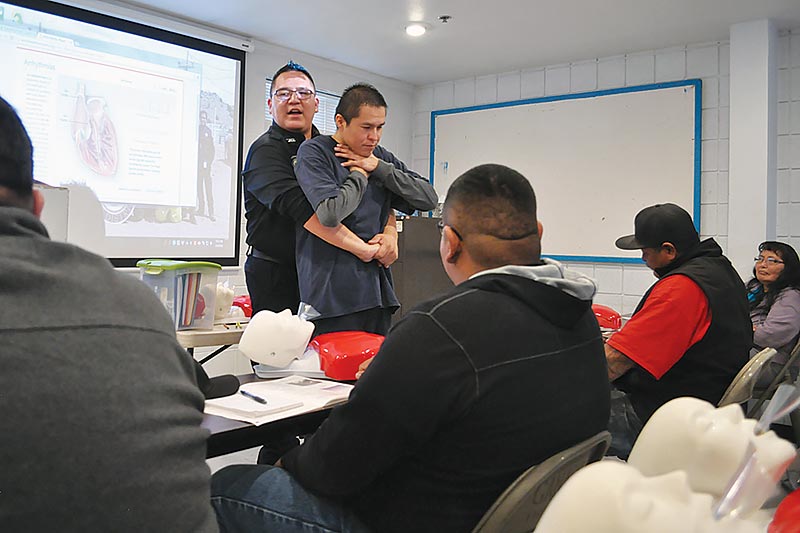 GANADO
As Marcarlo Roanhorse, 23, instructed a class of 14 people at the Ganado Fire District station on Jan. 4, he gave specific instructions, like which way to look as they learned rescue breathing on CPR dummies.
As part of a public training program at the department that covers CPR, first-aid and fire safety, Roanhorse, an administrative assistant, instructed students to look toward the chest of the proxy victim while giving mouth-to-mouth. He repeated the instructions to stress the importance of attention to detail.
"You're looking for, again, that rise and fall, rise and fall," he repeated.
In winter months on the reservation, with conditions making it harder for emergency crews to reach rural areas, the details can save lives. He said time is crucial in life-threatening situations with a person in need of care, even with help on the way.
"You want to start as soon as possible, because if you keep waiting, their chances of surviving drops and drops," he said later in the class.
He also showed the class videos that demonstrated why they were learning specifics of situations techniques.
---