Letters: 'Razing historic trading post is sad'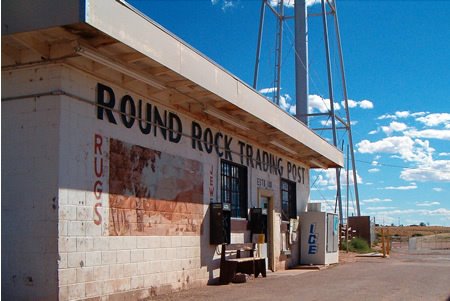 We have learned that the abandoned Round Rock Trading Post is going to be razed. This store burned about a year ago after it closed and, yes, it is a dangerous site. But razing this historic building is sad. The post was built sometime between 1887 and 1890 and run by Chee Dodge and his Bilagaana partner Stephen Aldrich.
That original building survived behind a modern cinderblock front until it all burned last year. Until it closed, Round Rock was the oldest surviving trading post building still in use (the oldest is now Two Grey Hills or part of the Red Mesa store at Aneth). Round Rock was also the first trading post with a trader who was Diné.
If the building must be razed, we urge the Navajo Nation Historic Preservation Department to see that its history and architecture are well documented beforehand. These old trading posts are part of Navajo community histories, and local elders must be consulted to preserve their stories and memories.
The Round Rock store building, like other historic buildings on Navajo land, is protected by the Navajo Nation Cultural Resources Protection Act, as well as by federal laws
It is sad that governments at all levels, from Washington on out, have so little funding for protecting and repurposing these buildings. With some funds, Navajoland's historic trading post buildings could become tourist attractions and sites for local vendors along a network of designated historic routes.
Klara Kelley
Gallup, N.M.
Harris Francis
Window Rock, Ariz.