Sticking with tradition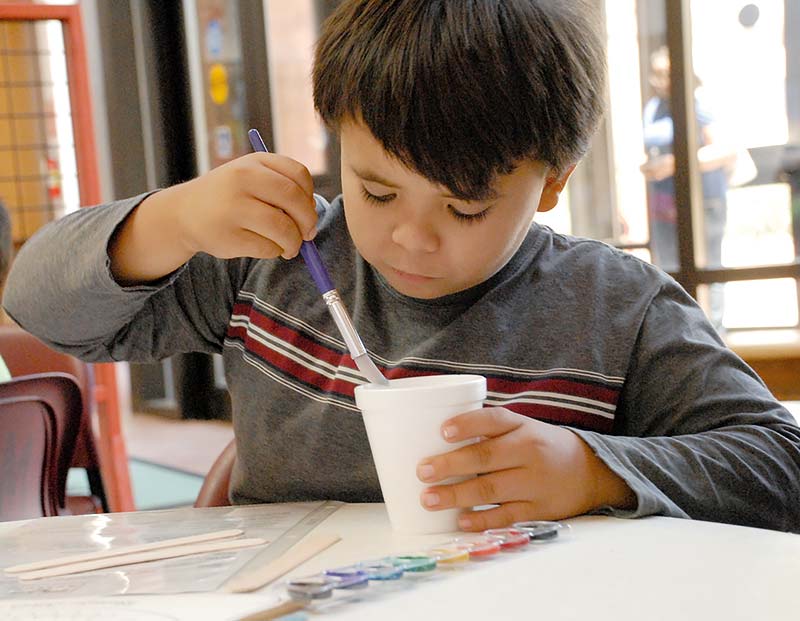 Children learn old-timey Navajo game
WINDOW ROCK
Back in the day it wasn't a game such as monopoly that brought the Navajo family together. It was tsidi?.
The Navajo stick game is a traditional game that was given to the Navajo people by Changing Woman and can be played any time of the year.
To show the youth how much fun tsidi? could be, officials from the Navajo Nation Museum hosted a small workshop about the game.
"Very few people know about this game," said Navajo Nation Museum Curator Clarenda Begay, adding that it used to be played at any type of celebration.
Participants got to learn the history of the game, how to make their own pieces at home and how the game is played.
"It's a celebration game that can be played in any season," said Navajo Nation Museum Curator Clarenda Begay. "When we play this game we're asking for rain and asking for everything to be in good order."
Over 15 people participated in the event, and as a way for everyone to learn about the game, the Navajo Nation Museum provided everyone with a packet to make their own Navajo stick game.
"I want the kids to learn about the game. I want them to take it back and play this game again," Begay said.
---