Diné gather in Waashindoon for shoe game, string games and storytelling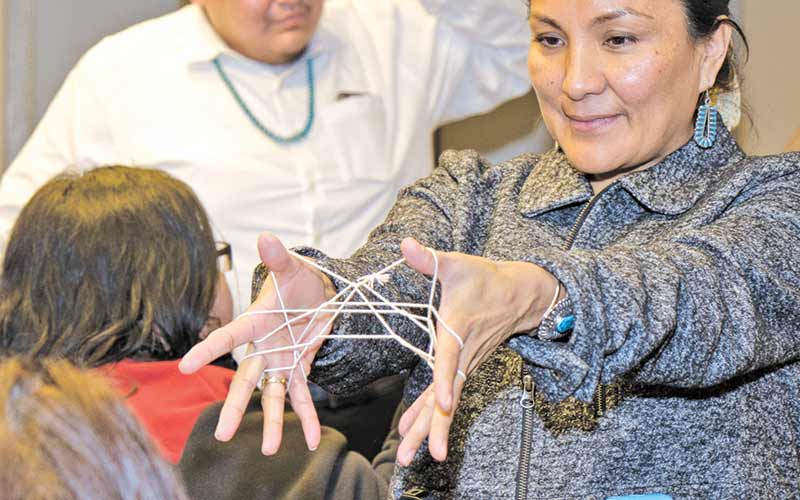 WASHINGTON
The temperature dropped into the teens Friday as night descended on America's capital.
Traffic crawled on the ice-encrusted streets below the Navajo Nation Washington Office and walkers wrapped their scarves tighter to stave off a biting wind. Nine stories up, in a posh office building on Capitol Hill, the chill was replaced by the warmth of home.
Or, according to Rachel Novak, a member of the social group Waashindoon Diné Bizaad, "a home away from home."
The group offers a venue for D.C.-area Navajo to gather and experience language, culture and common ground.
"It's a chance to get together with other Navajos, practice our language, eat our food and be together as a community," said Novak, who moved to Washington seven years ago to work for the Environmental Protection Agency. "We reminisce about things, we talk to people who understand where we grew up, why we miss certain things and why it is that something smells good."
Friday marked the group's first-ever shoe game, and more than 75 Navajo attended. They came from jobs inside the city and from the neighboring states of Maryland and Virginia for winter-specific activities like the shoe game, string games and storytelling.
---