Native Americans at Dartmouth address mental health issues through video project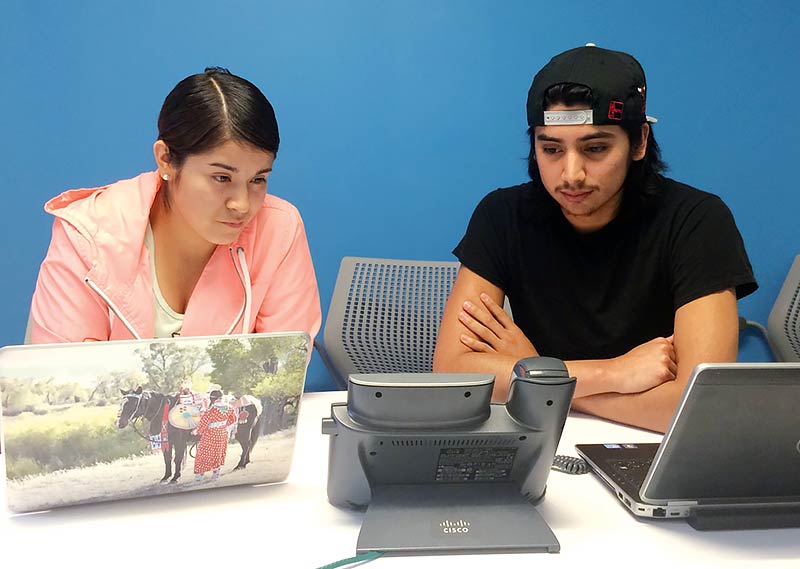 WINDOW ROCK
His first year at Dartmouth College meant leaving home for the first time and dealing with the passing of his older brother.
Keenan Bearskin, 19, said he felt like he had to mask his pain.
"I was in a low place," he said. "I didn't want people to see me in that light."
Now Bearskin, a member of the Ho-Chunk tribe in Nebraska, is a co-leader of the Dartmouth "Gen-I It Gets Brighter" Project. A video project dedicated to helping students with mental health challenges and letting them know they aren't alone.
The project comes as a response to the White House Generation Indigenous Native Youth Challenge that was created to get Native American youth involved and to support their communities.
Bearskin said that through the project he's realized that he shouldn't have tried to hide his pain from others. People can help carry that pain and nobody should be ashamed to seek help, he said.
He helps lead the video project with JoRee LaFrance. LaFrance, 19, is a member of the Crow tribe in Montana and said the project is important for her because she's also tried to deal with mental health challenges alone.
---