'Music is medicine', Cornelius, Bond, Anthony energize crowd at Levitt music series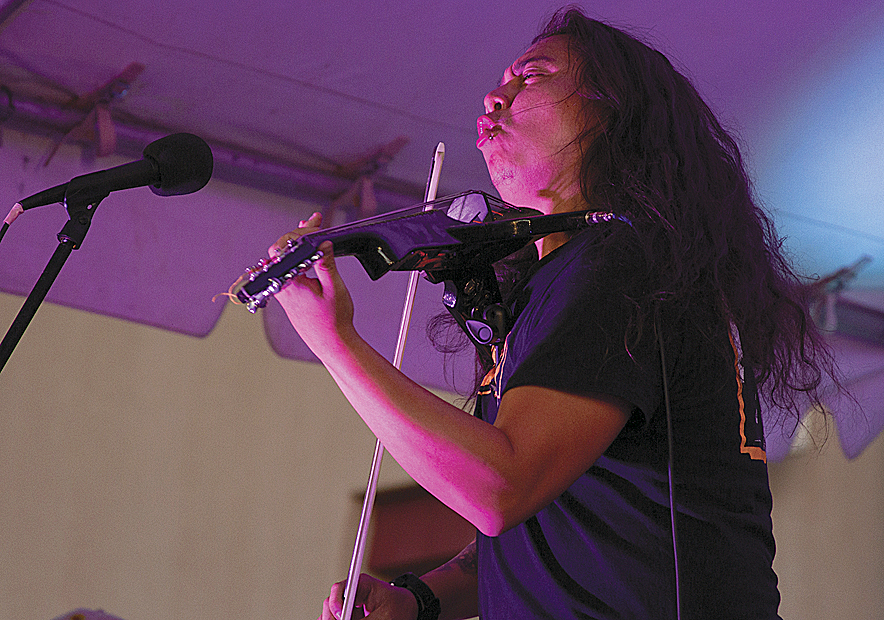 GALLUP – The latest iteration of the Levitt AMP Gallup Music Series featured violinist and self-described "fiddle player" Sage Cornelius of Albuquerque.
Cornelius (Navajo, Oneida, Potawatomi) was joined by fellow Navajo musicians Sage Bond and Loren Anthony.
Originally from Mexican Springs, New Mexico, Anthony was a staple of the Navajo music scene before he focused on acting.
His heavy metal band was known for skull-crushing, head-banging classics such as "Skinwalker," fusing rhythmic, squealing guitars with screaming Navajo subject matter.
Anthony kicked off Saturday's show, delivering a toned-down set that featured fellow musicians Kraven Keyanna of Window Rock-based Rei Gurren and Sage Cornelius.
Read the full story in the Aug. 17 edition of the Navajo Times.
---