Brian Parrish named new gaming CEO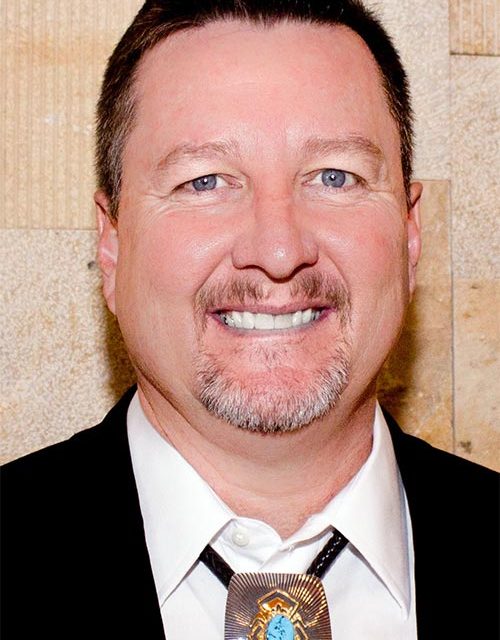 WINDOW ROCK
Navajo Nation Gaming Enterprise Chief Operating Officer Brian Parrish, who has been acting CEO since former interim CEO Derrick Watchman was placed on administrative leave last September, has been selected as CEO of the tribal enterprise, Parrish and the enterprise's general counsel, Raymond Etcitty, confirmed Friday.
Parrish was fired from the Venetian resort in Las Vegas after the rigging of a promotional contest in 2002.
He said in a phone interview he has put that matter behind him and has had a spotless record for the past 15 years. After the Venetian, he worked at the Inn of the Mountain Gods Resort and Casino in Mescalero, New Mexico, for six years as principal executive officer and then as chief executive officer for Quechuan Casino Resort before being hired by Navajo Gaming 11 years ago. He was named COO in 2014. He holds a bachelor's degree in political science and government from the University of Washington.
Asked about the 2002 incident, Parrish said, "There's nothing to tell. I told the truth about the whole situation. No action was taken against me or my license."
The incident did not result in any personal gain for himself, Parrish said.
He has since obtained gaming licenses in New Mexico and Arizona in addition to the Navajo Nation.
Etcitty said those licenses are not easy to obtain.
"The background check for the state of Arizona is about 30 pages long," he said. "They look at your bank accounts, your credit history. You don't just walk in and get a job at a casino."
Parrish said he didn't have any specific plans to reveal, other than following the strategic plan the enterprise's board of directors is currently creating.
"I'm very happy to be working for the Navajo Gaming Enterprise," he said. "We're growing the business, we're improving the business. There are a lot of great people here.
"I'm here for Navajo and I'm going to look out for Navajo interests," he added.
Watchman confirmed his contract has expired and he no longer works for the enterprise.
Neither Watchman nor the enterprise has disclosed why he was placed on administrative leave.
---