'The power of oral traditions'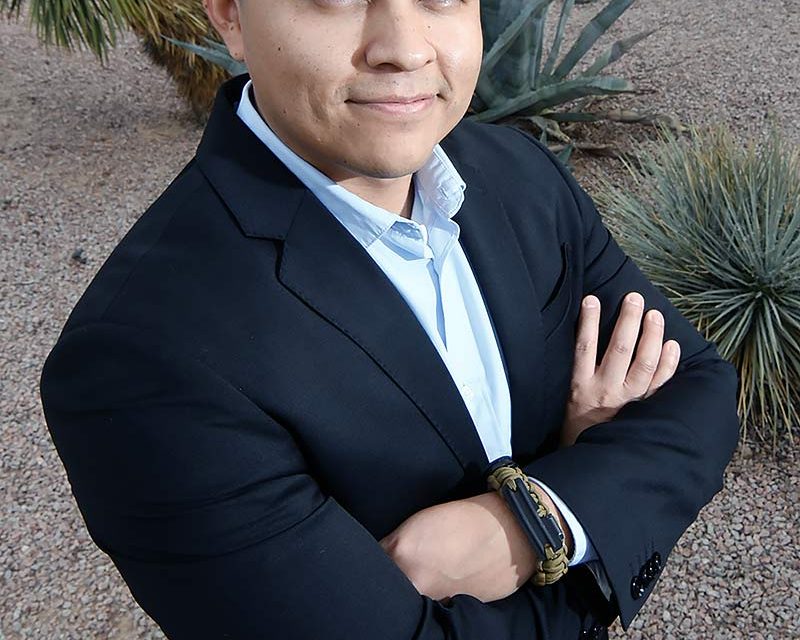 Diné uses family teachings, upbringing to inspire youth
WINDOW ROCK
Kyle Mitchell's website tells an important story, one that is perhaps the most important one of his career.
"In the mid 1800's after the Long Walk took place, and the reservation was established, my grandmother's grandfather inherited a store after the owner and his family contracted small pox and passed away.
"My great-, great-grandfather had to keep the store open because the Diné within the area depended on the store … Over the years as the store continued with operations, he shared his wealth with those around him. Wealth in the context of the Diné is not measured by financial gains but rather healthy livestock, bountiful crops, and necessities needed for daily life. Those are the things he gave to those in need, along with guidance of hard work to ensure a future for the generations to come."
People remember Mitchell's grandfather as Hasteen Kiiłtsoi bitó', loosely translated to "the man from where the yellow bushes grow next to the springs."
Mitchell, who has family roots in Dilkon, Ariz., draws teachings from that story to be able to do what he does today.
He is a professional storyteller, a business consultant and founded "Kiiłtsoi bitó: Oral Traditions" in 2014.
Just as the name implies, his business – founded in 2014 – allows him to teach young Navajos of their history and culture through storytelling.
"I do believe that every story has a power," Mitchell goes on to say on his website. "The power of oral traditions can reinforce a sense of self identity to those who might not know their culture."He said, "You always need to work hard for two reasons. The first one is to help those who can't, and the second one is to show those who won't."
The 30-year-old is Tódích'íi'nii (Bitter Water Clan) and born for Naakaii Dine'é (The Mexican Clan).
Mitchell will be performing at the Arizona Storytellers: Good Neighbors event on Feb. 9 in Phoenix.
For more information, visit http://www.kiiltsoi-bito.com