Toyei Café debuts in Dilkon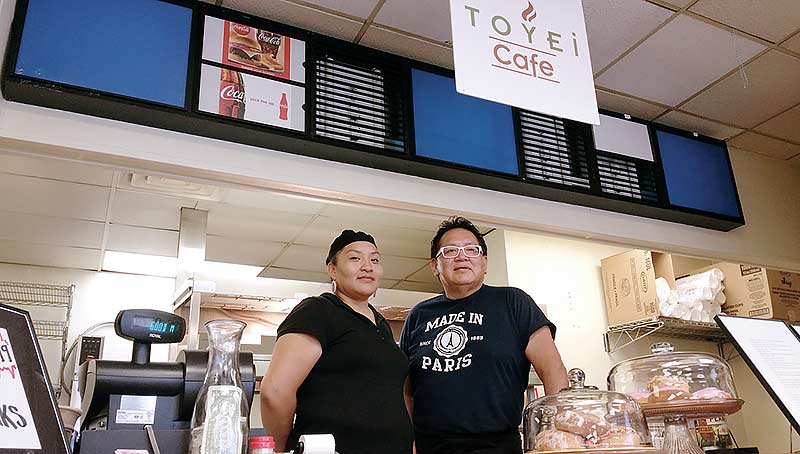 DILKON, Ariz.
Food choice on the Navajo Nation more times than not mean a Big Mac or Whopper. This is why a new café in Dilkon, Ariz. opened its doors earlier this month.
Vault Barrington, owner of Toyei Café, wants the community to have quality food along with a comfortable atmosphere to enjoy it in.
"I thought they needed something better," Barrington said because he's seen restaurants open in the Dilkon area in the past, many of which were chain restaurants.
"It gets a little tiring eating the same thing over and over," he added.
In fact, he wants people to feel like they've stepped off the reservation when they enter Toyei Café, which is why he decorated it in a modern style.
Barrington said he knows what it's like to dine outside the reservation, and he wanted to bring the experience home.
Toyei Café serves classic American fare like chicken-fried steak and hamburgers. Barrington leaves the roast mutton and Navajo tacos to the flea market vendors … in fact, he's closed on Sundays to avoid competing with them.
Many times when customers walk into Toyei Café, Barrington said they've told him it looks expensive, but he wants to reassure people that it's not.
A regular burger with fries will run you $8.99, not much more than you'd pay at a fast food restaurant. Dinner entrées start at $9.99.
---