'Too many winging it'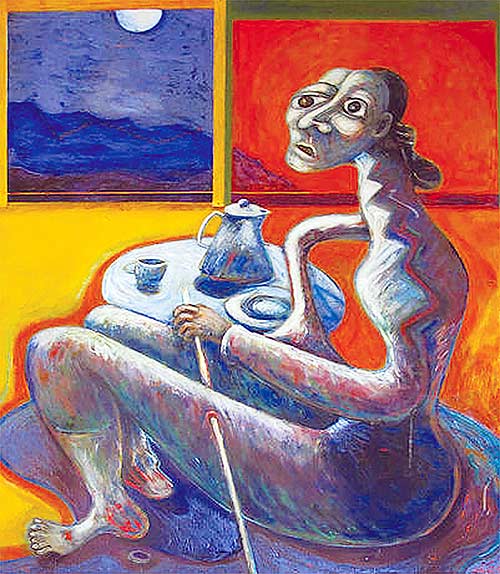 Grant will guide, invest in work of Diné artists
WINDOW ROCK
The tiny necklace matches the tiny turquoise earrings that adorn the doll with the wide eyes and the traditional Navajo-inspired outfit.
The doll was created by full-time Navajo artist Barbara Morgan and can be seen at the 4 Native Visions gallery opening Friday at 5 p.m., at the Farmington Chamber of Commerce.
Other artists in the gallery include Gloria Emerson, James King and Gilmore Scott.
The gallery is part of the N.A.T.I.V.E Project, Navajo Artists Technology Innovation & Vision Enterprise, a project that assists artists and invests in their craft through a grant that was acquired by Capacity Builders, Inc.
"We don't really know how to sell ourselves because it's not part of our culture," Morgan said, adding that the company and the grant have helped her promote herself and her art.
Being humble about one's art can sometimes lead to not charging for it, Morgan said, and that's not very good for one's income.
---