Students learn math, wellness in gardening club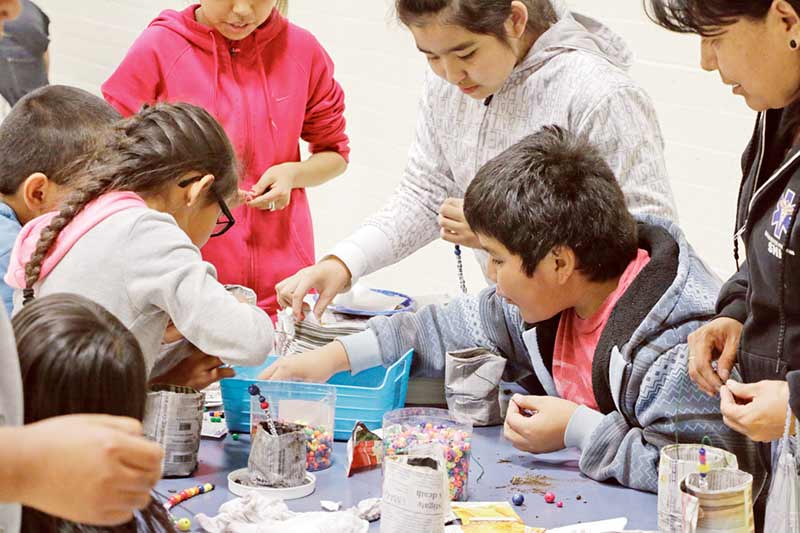 GANADO, Ariz.
A gym filled with kids, paint, newspapers, soil and water may sound chaotic, but for Ganado Elementary, it meant the start of planting season for the Green Hornet's Garden Club.
About 55 parents and students attended the event Thursday night. Many left with homemade birdhouses, plants bedded in newspaper pots and a rice cake snack with a thin layer of peanut butter topped with strawberries and bananas.
The gardening club is sponsored by the 21st Century program and teaches students about the importance of growing their own food as well as teaching them gardening techniques. Grades K-5th participate in the after-school program.
Helen Aseret, principal at the elementary, said students spend a lot of time on academics in the classroom and this after school program is a chance for them to use those skills in a hands-on way.
"It's infused with other things they learn," she said of the garden.
Aseret said that math skills and health and wellness skills are used in a project like the garden club and the after school program makes students and parents more aware of those topics.
"We're doing things so they can take it home and build upon it," Aseret said.
---