Merry Christmas to all!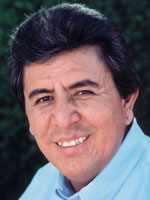 It is Christmas Eve 2014 and all of us at the Navajo Times Publishing Company want to sincerely wish all of you a wonderful and blessed Merry Christmas!
The Navajo Times came out one day early this week so that our staff and newspaper carriers could be at home with their families and friends on Christmas Day, which is Thursday. We will follow the same schedule next week so that we can celebrate New Year's Eve and New Year's Day with our loved ones.
In 2015, Christmas Day and New Year's Day will both fall on Friday and so our schedule for next year should be back on regular publication day and that is Thursday of each week.
We have not gotten much snow this year but you just never know what Mother Earth has in store for us as winter moves along for the next three months. It's bright, sunny and cold right now but by this weekend we could get hit with a sudden snowstorm and get two feet of snow. Now, that would be nice.
It would be enjoyable because it seems to me that Christmas and snow make a great combination. Call me nostalgic but when I start hearing the Christmas carols on the radio and the Christmas lights begin shining and I break out all of the Christmas tree decorations and wrapping paper, I automatically start thinking about snow.
I'm a baby boomer and for most of my years spent growing up and living here on the Navajo Reservation, when Christmas time came around we had snow and lots of it.
I miss the snow at Christmas time. It just doesn't feel right without snow falling out of the sky amidst all of the colorful Christmas lights sparkling on houses, hogans and corrals throughout Navajoland.
There is something special about waking up early in the morning and looking out of the window and seeing a fresh blanket of snow on the ground, covering the pinon trees and the red rocks and the dog house.
It's a unique feeling when you go out into the snow to shovel your driveway, to gather more wood, to feed your livestock, even to walk out to the outhouse because you make a fresh new trail with your crunching footsteps in the snow.
When it's bright, snowy and sunny, your decorated Christmas tree takes on a whole new shine and aura. It sparkles and it looks beautiful.
There seems to be a calmness that a good snowfall brings to the land. It's like everything comes to a quiet standstill for short moment and the air, plants, trees and all the land are clean and fresh again.
Of course, you also have to deal with the realities of what snow brings and that's freezing temperatures, snow-packed and slick roads and highways, and just trying to keep everyone and their animals warm and safe.
But that's always been a part of life and living out here on the reservation. We get snow, rain, wind and lots of sun, and we deal with it. As my son would say, "That's how we roll."
For those folks who simply do not like or appreciate snow, well there are warmer places to live and work. Out here, we want a White Christmas!
My children have good memories of having fun in the snow. They've gone sledding, made snow men and snow forts, had snowball fights, and have had school closed due to the snow, much to their enjoyment.
But my younger grandkids still can't quite grasp or understand what the thrill and excitement of snow in the air and on the ground is all about. They haven't experienced enough snow yet to fully enjoy or comprehend the unique combination of Christmas and snow. Hopefully, as they grow older, the snow will come back and be a regular part of Christmas again, just like it used to be. And should be.
Now whether we actually get any snow for Christmas or New Year's this year, it is my wish and hope that you have a safe, warm and jolly holiday season with all of your family, friends and loved ones.
For those who are going through some tough and challenging times during this holiday season, I pray that the almighty Lord bless you with comfort and confidence, and that you experience peace and happiness.
Merry Christmas my friends, and may there be peace on earth!