7th Navajo Nation president, Ben Shelly, passes on at 75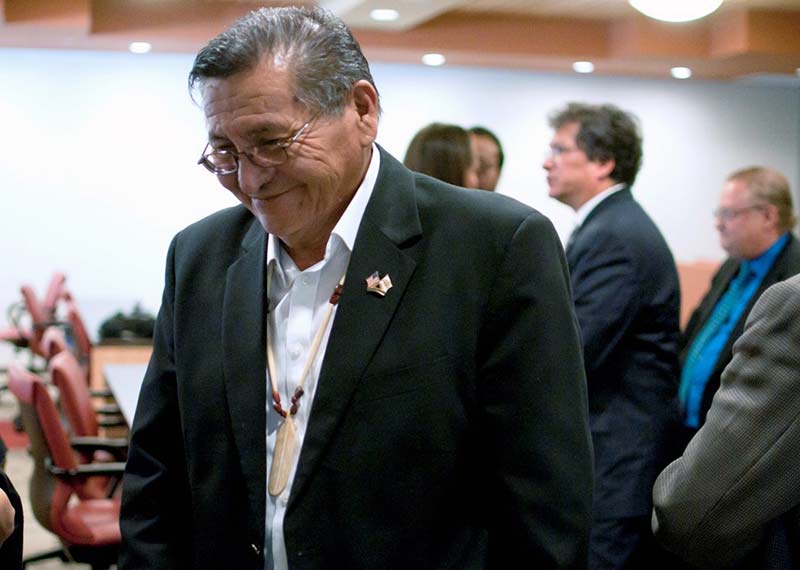 WINDOW ROCK
Ben Shelly, the 7th president of the Navajo Nation, passed away from an illness Wednesday morning, Mar. 22.
Shelly, 75, was from Thoreau, New Mexico. He was Tó'aheedlíinii and was born for Ts'ah Yisk'idnii. His maternal grandfather is Áshįįhí, and his paternal grandfather is Táchii'nii.
In 2010, Shelly was elected president, went into office Jan. 11, 2011, and served until May 12, 2015.
Before his presidency, Shelly was vice-president under Joe Shirley Jr. Shelly then became the first vice president of the Navajo Nation to be president in the next election.
With being the first president to have also been vice president, Shelly was the first New Mexican Navajo Nation president.
In 2015, when Shelly's term was over, Shelly lost his re-election, but the Navajo Supreme Court extended Shelly's term for five more months.
The next president would be former President Russell Begaye.
Shelly was on the Navajo Nation Council for 16 years before being in office, and after leaving, Shelly and his family operated a transportation business for seven years.
Shelly leaves behind former first lady Martha Shelly, his wife of 57 years, from Coyote Canyon; five children, 12 grandchildren, and three great-grandchildren.
Shelly's family will be having a private service and planning a future public memorial.
To read more, pick up Thursday's edition of the Navajo Times.
---