Arrest made in murder; community gathers for vigil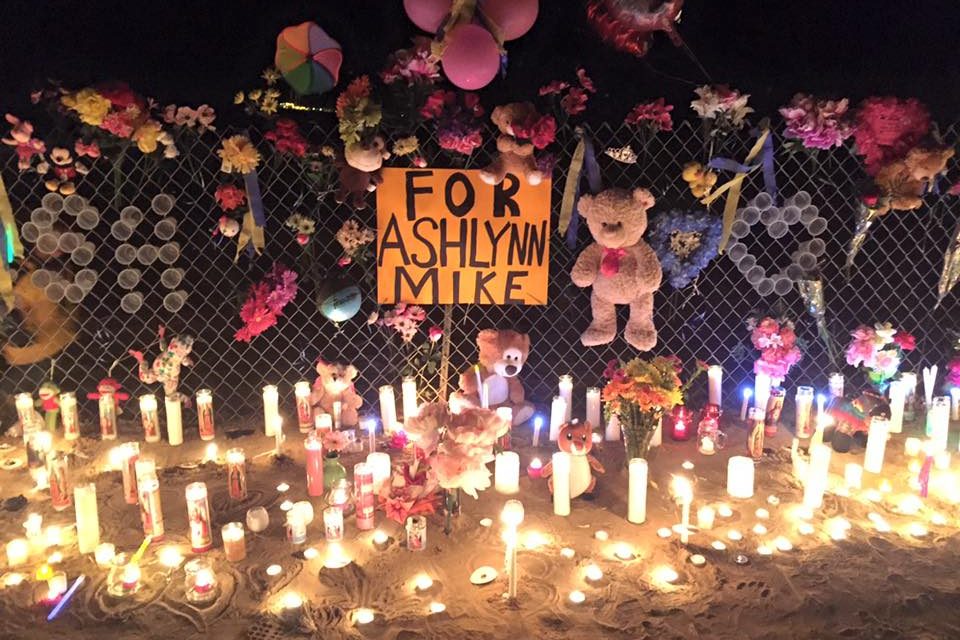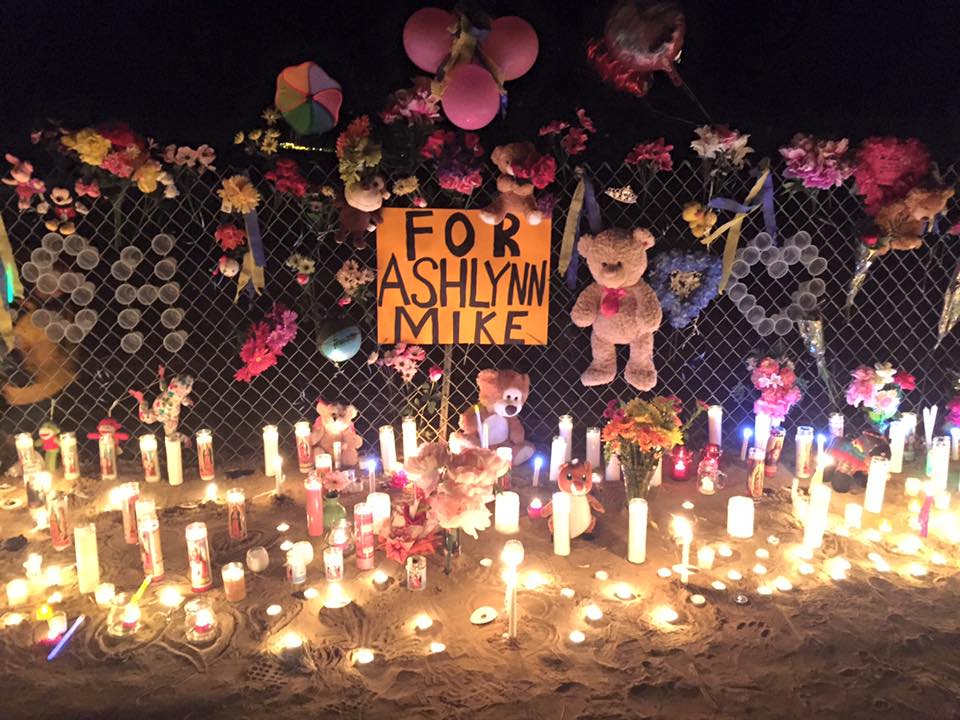 SAN JUAN
Ashlynne Mike, 11, played the xylophone and was in fifth grade at Ojo Amarilo Elementary.
On Monday, she along with her brother Ian Mike were abducted by a man who reportedly was driving a maroon van with tinted windows in the Fruitland area. Ian was able to escape, but Ashlynne wasn't. Her body was found Tuesday morning near the Shiprock pinnacle. Tuesday evening, the FBI announced they had arrested a suspect in the case: Tom Begaye, 27, of Waterflow, N.M.
"The community responded really well today," said Shawn Mike, cousin to Ashlynne's dad, Gary Mike. "Thank you for your support."
Shawn Mike continued to rehash the day Ashlynne and Ian were taken. Shawn said his nine-year-old son had also encountered the man in the van and he too was offered a ride, with the enticement of seeing the movie "Zootopia." When that failed, Shawn Mike recounted, the man simply offered to take the boy home from school.
"The threat of child abduction is real," said Shawn Mike. "My son was approached by this van … They asked, 'We're going to the movies' … and my son said no … My son came home and said 'Dad, Ian and Ashlynne are in the van. Ashlynne was waving at me,' not knowing her fate."
Tuesday,Ashlynne's body was found approximately 6 miles south of the Shiprock Monument.
"This is like an atomic bomb dropped on a community," said San Juan Chapter President Rick Nez.
Tuesday night hundreds of grievers came out in solidarity, reacting to the tragic news.
"It's a big weight off your shoulder knowing the suspect was found," said Graham Beyale who was one of the volunteers in the search party for Ashlynne. "It's heartwarming to see all these people here for her."
What came out of the vigil was not only remembering the precious little girl. It also sparked a conversation on needed laws on the Navajo Nation regarding sex offenders and child molesters, as well as encouraging an honest dialogue between parents and children.
Council Delegate Amber Crotty (Beclabito/ Cove/ Gadi'i'áhi/To'Koi, Red Valley/ Tooh Haltsooi/ Toadlena/Two Grey Hills/ Tsé ałnáoz't'I'í) along with Council Delegate Nathaniel Brown (Kayenta/ Chilchinbeto/ Dennehotso) were the only Navajo Nation leaders that attended the vigil and said they will assist the community in any way they can as well as advocating for stiffer laws.
"I know you look to us in leadership for strength and guidance," said Crotty as she cried. "Our babies should not be targeted. That whoever wants to take them from us, knows there's a swift and harsh consequence."
---