Man accused of killing police officer faces life in prison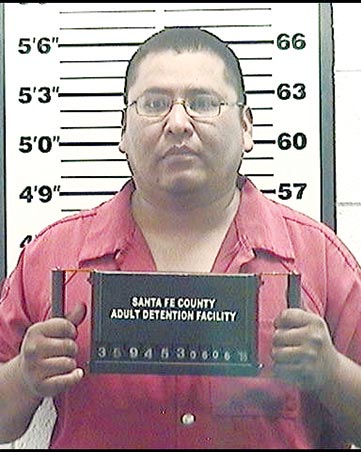 ALBUQUERQUE
The case against Kirby Cleveland, who was indicted on March 14 for the murder of Navajo Police Officer Houston Largo, is continuing to wind its way through the federal district court.
He still remains in federal custody after a preliminary hearing on March 23 before U. S. Magistrate Judge Karen B. Milzen.
There was only one witness called at the hearing – Special Agent Matthew Roe – who gave a brief history of the case.
Largo was shot twice when he was dispatched to investigate a domestic disturbance on County Road 19 near Prewitt, New Mexico.
The driver of the vehicle was at the scene when deputies arrived, handcuffed to the steering wheel. The keys to the vehicle were found in the pickup's truck bed. Largo was found lying on the ground about 50 yards east of the truck with his duty pistol by his feet. Two rounds had been fired from the gun. He had been shot twice.
According to the sheriff's report, one of the shots to Largo hit him in the stomach area and was stopped by his bulletproof vest. He also had a gunshot wound to his head and this was bleeding when police arrived on the scene.
Information provided to police at the scene led them to start a search for Cleveland, who was found hiding on a ridge about 300 yards west in the cave near his residence.
The preliminary hearing only lasted 21 minutes after which Molzen found probable cause to hold him for trial.
Cleveland's attorney, Donald Kochersberger, waived a detention hearing on possible bail so he was ordered to remain in custody.
Documents have also been filed in this case pointing out that Cleveland was under supervised release from a previous felony conviction when he was arrested in the death of Largo.
He had been given a sentence of two years in November 2013 for the aggravated battery with a baseball bat on May 12, 2012, of Zerlena Begay. When he was released in the fall of 2015, he was placed under probation for three years.
A notice of a related case has been filed pointing out that Cleveland has a pending case before U.S. District Judge Christina Armijo for violation in probation. No date has been set for that hearing as of yet.
If convicted of the murder charge, Cleveland faces a possible sentence of life in prison.
---