Operation Rainbow Bridge begins for victims of fraudulent sober-living homes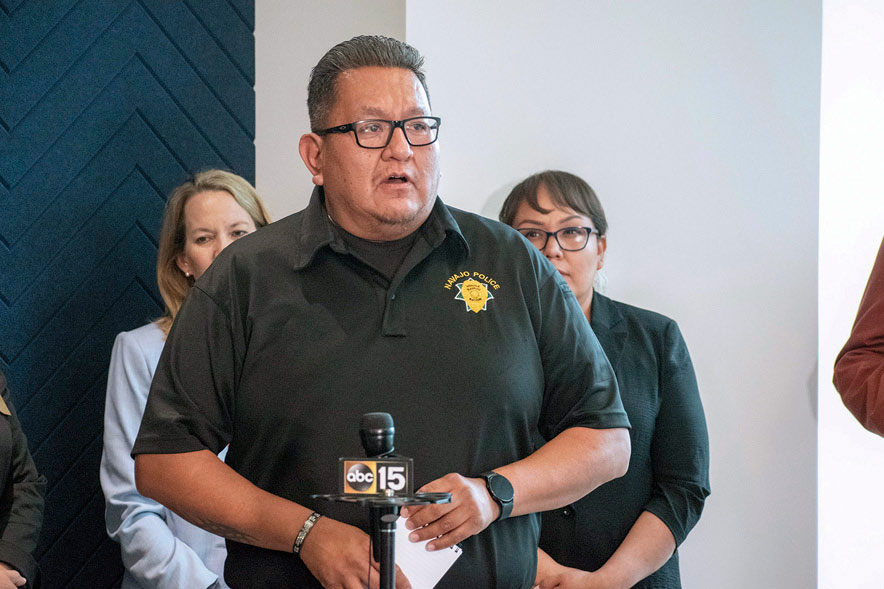 PHOENIX
State and Diné leaders joined hands to bring home the many Navajo people caught in a sober rehabilitation home scam.
Dozens of Diné families on May 5 cried out for help locating their loved ones who were taken to fraudulent sober-living homes in the Phoenix Valley during a walk for the movement "Stole People, Stolen Benefits."
Among those who walked to raise awareness of the Native people taken to the sober-living homes was Council Delegate Vince James, who promised he heard everyone.
Nearly two weeks later, the Navajo Nation announced its collaboration with the state of Arizona, the Phoenix Indian Center, Solari Crisis and Human Services, and other organizations to begin "Operation Rainbow Bridge" in response to the more than 100 unlicensed and fraudulent sober-living homes in the Phoenix metropolitan area.
The tribe on May 16 started the operation with three Navajo Police officers who arrived in Phoenix to begin searching for Diné, needing help returning home.
In a press conference May 19, Harlan Cleveland, the special operations coordinator for the Navajo Police Department, reported 23 Native American people his two on-the-ground police officers contacted.
Read the full story in the May 25 edition of the Navajo Times.
---