Tribal leaders commit to housing, jobs for Navajo veterans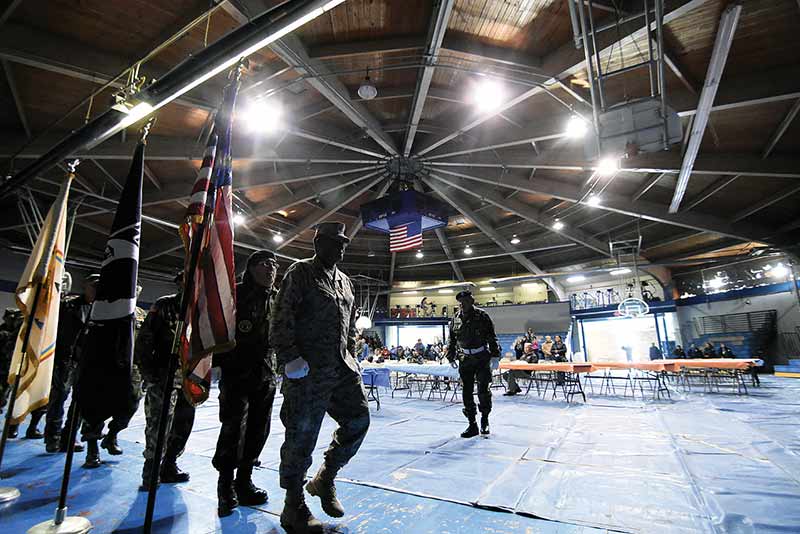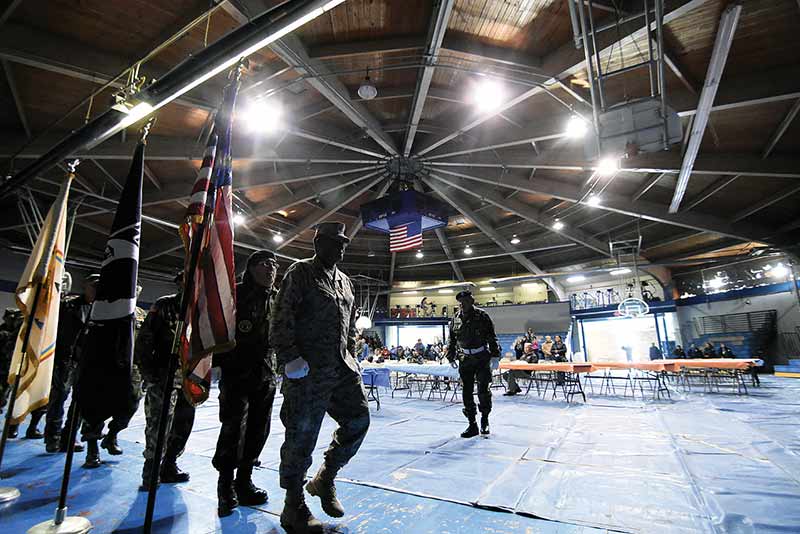 WINDOW ROCK

Navajo Nation officials pledged greater housing and job support to Navajo veterans at the Veterans Day celebration in Window Rock on Wednesday.
The event was sponsored by the Department of Navajo Veterans Affairs. The Navajo Nation Office of the President and Vice President and the Navajo Housing Authority outlined plans to create ownership opportunities, increase rental ability, increase access to jobs, and in some cases renovate veterans' houses.
President Russell Begaye started his Veterans Day address with a happy birthday to the United States Marine Corps, which reached its 240th year in existence the day before. He spoke about the legacy of the Navajo and the Marines going back to the Code Talkers of World War II, but he also stressed the debt the United States owes to all those who serve including the generation that fought in Vietnam and returned to an unwelcoming nation.
He also spoke about his plans to address housing needs for veterans under the Department of Housing and Urban Development's Veterans Affairs Supportive Housing program. He also talked about an upcoming job opportunity for veterans of the Navajo Nation.
---