No ruling from the Supreme Court about the special presidential election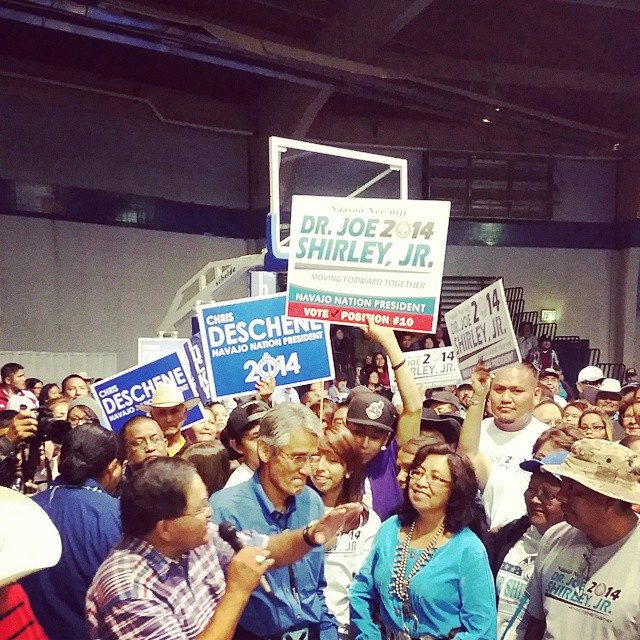 WINDOW ROCK
Joe Shirley Jr. and Russell Begaye, candidates for tribal president, were still waiting on Wednesday for some word from the Navajo Supreme Court on when the special presidential election will be held.
Both are continuing to campaign and both are still pushing for the election to be held as soon as possible and for the court to reject attempts by the Navajo Nation Council to hold another primary.
The supreme court, after ruling against the idea of allowing the various sides to come together and try to come to an agreement, is expected to make a ruling in the next few days.
The court has already ruled that there will be no oral arguments and the court judges plan to make a ruling based on the various briefs that have been filed.
Most of the briefs urge the court to declare that only Shirley and Begaye are the official candidates, despite a council resolution that would require a new primary to be held in June and a general election in August.
Edison Wauneka, director of the Navajo Nation's election office, said Wednesday that nothing has changed in the last couple of weeks and he is also waiting for the supreme court to issue its ruling.
The election office is still registering voters and that will continue until the supreme court makes its ruling.
---