Shirley: The Navajo people want a government that is predictable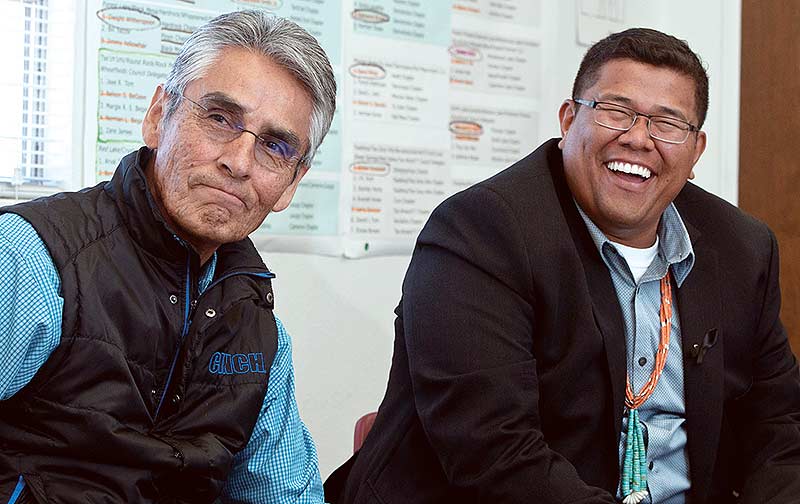 WINDOW ROCK

Former Navajo Nation President Joe Shirley Jr. has never run away from controversy and as he makes his final preparations for Tuesday's tribal election, he talked about some of the issues of his campaign in an exclusive interview with the Times.
First up was the need for government reform, an issue that has been very prominent in all four of his campaigns for tribal president.
"Look at what is going on right now within the tribal government," he said. "The government is very unstable. The leadership is very unstable. There is no transparency. There is no predictability."
The tribal government needs to be stabilized, he added. "Look at all of the corruption we are trying to get out of. We need predictability. If we don't have it, we can't predict what our government is going to be like tomorrow or next month or six months from now."
He added that this also affects the ability of the tribe to entice businesses to the reservation.
"Businesses like predictability," he said. "Because they invest millions."
---