Tuba City girls holds off Mustangs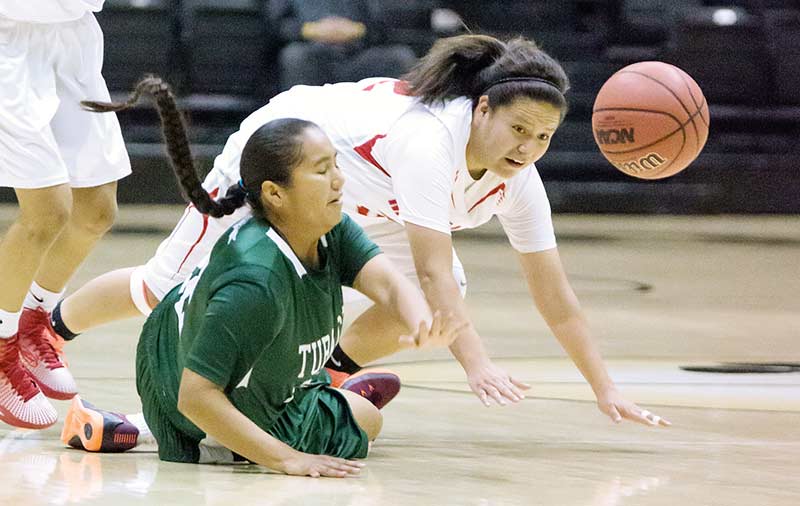 CHINLE
The Warriors' strategy of closing down shooters and getting into the passing lane was rather effective for Tuba City.
Tuba City wrestled away the tempo of the game by forcing Monument Valley into making ill-advised decisions at the conclusion of both halves during their opening round sectional matchup at the Chinle Wildcat Den.
The Lady Warriors prevailed with a 56-51 win on Tuesday night as they avenged a seven-point loss to MV on Feb. 3.
With the win, Tuba City advances into Saturday's finals with top-seeded Page. Tipoff is scheduled for 5 p.m.
"The biggest thing we did differently was we got into those passing lanes," Tuba City coach Kim Williams said. "We knew where they were going to shoot and what kind of offensive sets they had."
In other words, Williams said they did their homework and studied MV's tendencies.
"We anticipated where they were going and we got to those spots before they could launch anything," she said.