Tohatchi looking to bounce back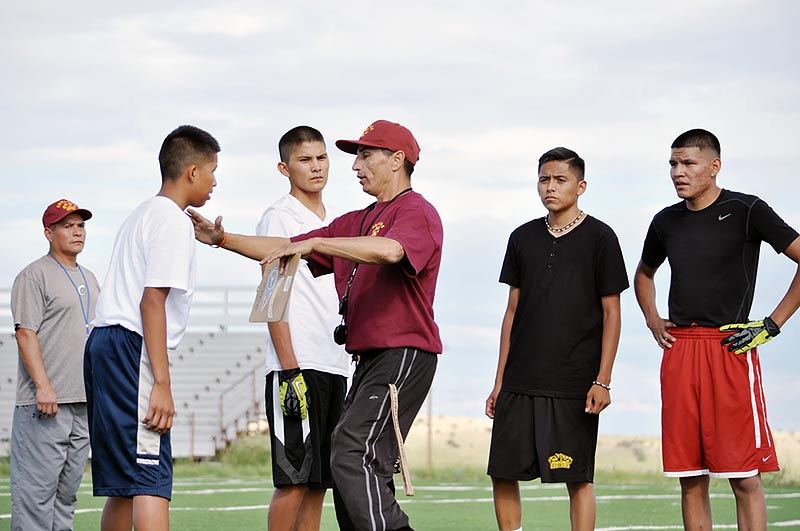 TOHATCHI, N.M.
Last season, the Tohatchi Cougars fell on some hard times.
With a bevy of fresh faces, the Cougars finished the year at 1-8. That was a far cry from the 7-2 season they had the year before, but they were gutted by graduation.
"We only had one senior on that team," second-year coach Douglas Ballard said of last year's squad. "I got hired two days before school started last year and I had six kids that were on that team but they had zero game experience so I was basically starting from scratch."
The inexperience aspect showed at times last season, as the Cougars could not close out their opponents.
"We were winning four games at halftime last year but we had no experience to finish out the game," he said.
Ballard said that's just part of high school football, while adding that it fluctuates year to year. This season, however, there is a sense of optimism as the Cougars are returning most of the players back.
"This year we have 12, 13 seniors so it's going to be a big difference between this year and last year's team," he said. "We are going to be a lot stronger in the backfield so we should be a lot better."
Because of that he said, "they understand their expectations are a lot higher."
"Personally, I'm shooting for .500 season," Ballard said.
Unlike last year, the Tohatchi coach said he knows what kind of personnel he has at his disposal so he's going to run plays based on their strengths.
Senior quarterback Karlex Capitan will lead this year's team and according to Ballard his top receiver will be Ryan Casuse.
As for running backs, seniors Jaden Dolfin and Tarantino Begay have the most experience while Isaiah Begay is considered the Cougars' biggest threat.
---