Mail-in voting 'confusing' in Utah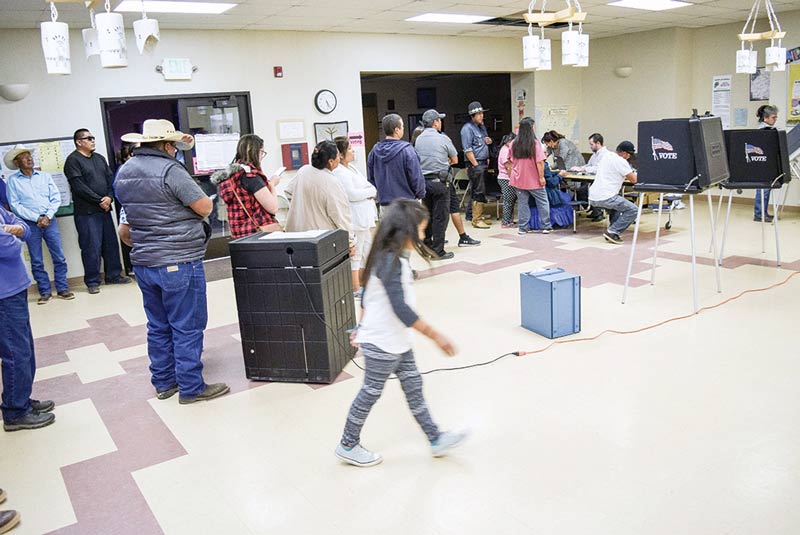 ANETH, MEXICAN WATER, MONTEZUMA CREEK, and OLJATO-TSÉBII'NDZISGAII, Utah
Eva John says the predominantly mail-in voting system in San Juan County is highly confusing.
"A lot of Diné here don't speak English," said John, who is from Mexican Water. "They don't know how to write and the older people are having difficulties understanding the voting system."
Last month, a Utah federal judge shot down an attempt to compel the county to change its voting procedures in advance of the general election on Nov. 8.
Those county residents who did brave the "confusing" rules to vote went for both Donald Trump and Hillary Clinton in higher numbers than their statewide counterparts, and seemed less charmed by independent candidate Evan McMullin, who raked in more than 20 percent of the Utah vote. San Juan residents gave him half that percentage, dividing their votes between Clinton (30 percent) and Trump (55). In the state as a whole, Trump got only 46 percent and Clinton 28.
Prior to the election, U.S. District Judge Jill N. Parrish denied a request for a preliminary injunction by the Navajo Nation Human Rights Commission and a handful of Diné men and women who filed suit against the county and some of its officials earlier this year alleging that the county's voting procedures violated the Voting Rights Act and the Fourteenth Amendment to the U.S. Constitution.
The NNHRC had hoped to force the county to put new voting procedures into place before the general election by challenging the mail-in voting system, which was implemented in 2014, closing all but one physical polling location on the Navajo Nation side of the county.
A set of procedures implemented over the summer maintained that system but opened three physical polling locations and provided Navajo language assistance to voters.
---